Safeguarding students whilst on campus:
Safeguarding is about doing everything we can to make sure all of our students and staff are kept safe and protected from harm.  The government provides statutory guidance to colleges on what we need to do to achieve this. We adhere to all guidance and pride ourselves on going above and beyond to make College a safe, happy and thriving environment for all. It is important to us that all college students are treated with respect and dignity and feel safe and listened to.
Your Student Support & Safeguarding Officers have the skills, knowledge and expertise to deal with a range of safeguarding incidents including:
Emotional Abuse
Physical Abuse
Rape and Sexual Abuse
Verbal Abuse
Bullying
Self-harm
Neglect
Domestic Abuse
Suicidal thoughts/ Mental health
Eating Disorders
On-line Abuse
Homelessness
Substance Misuse
Preventing Radicalisation
HATE Crime
Sexual exploitation and Grooming
Female Genital Mutilation (FGM)
Forced Marriage
Honour Based Violence
Sexting
Trafficking
Financial Abuse
Institutional Abuse
If you are worried about any of the above, please contact the Core and ask to speak to any of the Student Support and Safeguarding Officers, who will be more than happy to help and support you. You can reach The Core on 01995 642348 or email Safeguarding@myerscough.ac.uk
If you or another is in immediate danger, you must call 999 asking for the relevant emergency services. Your life is the most important item you possess, you must act quickly to preserve in an emergency situation.
PREVENT:
Prevent is designed to safeguard and support those vulnerable to radicalisation. Prevent is 1 of the 4 elements of CONTEST, the Government's counter-terrorism strategy. It aims to stop people becoming terrorists or supporting terrorism. You may be in a position to identify and support someone who may be vulnerable to becoming involved in extremism or terrorism. More important than any one sign is the feeling that something is not right. Friends and family are often the first to spot worrying changes taking place. These can be big or small and can take place very quickly or over a longer period. Trust your instincts and if you're concerned seek help by acting early and tell us your concerns in confidence. You won't be wasting the time of the Student Support and Safeguarding Officers, but you could well be saving the lives of others.
You can reach The Core team on 01995 642348 or safeguarding@myerscough.ac.uk. If you are unsure and want some more information or have concerns you want to share with relevant agencies you can do this at https://actearly.uk/ or by ringing the Prevent Advice line on 0800 011 3764.
If your concern regards an immediate threat, you must call 999 and report directly to the police immediately.
Support for those affected by sexual harassment, misconduct and violence.
Here at Myerscough College we have a zero tolerance approach to all sexual misconduct, bullying, harassment, and hate crime. All Myerscough Students, those in our community and wider society have a right to feel safe. If you think you or someone you know are being bullied, harassed or the target of sexual misconduct or hate crime, remember that it's never yours or their fault. As a further measure to safeguard and support students within our college, we are part of the Operation Encompass initiative. This collaborative partnership works with other agencies to allow college to be notified of any domestic abuse incidents happening in the family home of students under 18, enabling Safeguarding and Support staff to check in with those students who have witnessed and been a victim of Domestic Abuse.
Please contact The Core and they can provide a wide range of support and information about how you can protect yourself and support others, whilst helping you get the right help:
You can reach The Core team on 01995 642348 or safeguarding@myerscough.ac.uk. Or if you or someone else is in immediate danger dial 999 or contact campus security 24/7.
If you have been a victim of rape or sexual assault, recently or in the past, there is a range of support available to you, whether or not you choose to make a report to the police.
The NHS Live Well website provides detailed information on help available after rape or sexual assault.
Mental Health, Wellbeing and Counselling Services
Our team of Student Support and Safeguarding Officers provide a safe, confidential and non-judgemental space, in which you can discuss any issues that may be affecting your ability to study or having a negative impact on your wider life. By visiting The Core you will be greeted with a smile and a listening ear for you to discuss the things affecting you and be offered practical advice and guidance from our SSOs.
Your SSO will help you with any further referrals to external agencies or direct you to support apps and websites that can help. You can make an appointment to see someone in The Core by ringing 01995 642348 or by contacting us on mentalhealthsupport@myerscough.ac.uk
If you or anyone you know is experiencing a mental health crisis, support is available from your local NHS A and E department or by ringing 999.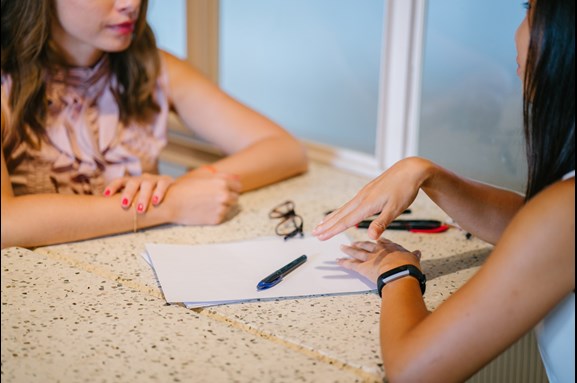 There is always help whilst you are a Myerscough student and our team are here to support you through difficult times. Poor mental health can take many forms and with an ever increasing list of support networks for those suffering with Anxiety, Depression and other mental health conditions we are here to help direct you to the right support. 1 in 4 people in the UK will experience a mental health problem each year. Many of us go through difficult times in our lives, which can leave us feeling worried, anxious or depressed and feeling unable to cope. By making a call to The Core you are taking the first steps to challenging your poor mental health and making positive changes for a better future. Other information can be found on the websites below:
ANXIETY UK 
Supporting those who experience an anxiety disorder with a range of services and resources, including downloadable apps. 
Visit the Anxiety UK website. 
MINDS MATTER
Are a well-being service offering a range of free psychological therapies to people aged 16 and over in Lancashire. They are part of the nationwide Improving Access to Psychological Therapies (IAPT) service delivered by Lancashire and South Cumbria NHS Foundation Trust.
Visit the Minds Matter website
MIND 
The UK's mental health charity, Mind provides a wide range of resources and guidance for those experiencing stress, anxiety, depression or related conditions. 
Visit the Mind website. 
NHS 
Comprehensive guidance and signposting from the NHS on anxiety. 
Visit the NHS page on anxiety, fear and panic. 
If you're at immediate risk of harming yourself (for example, if you've made a plan and are worried that you may act on it soon), then this is a crisis and you should go directly to the Accident & Emergency (A&E) department of your local hospital to get urgent help.
If you're unable to reach A&E yourself, call 999 to request an ambulance
External support organisations 
There are a number of external services that may be able to help if you are feeling distressed and/or are concerned about managing suicidal thoughts. 
SAMARITANS 
The Samaritans offer a safe place for you to talk any time you like about whatever's getting to you. They can help you explore your options, understand your problems better, or they can just be there to listen. You can call the Samaritans 24 hours a day, 365 days a year. You don't have to be suicidal to call.
You can also visit the Samaritans in branch to talk to a volunteer face to face if you find it easier.
CALM - Campaign Against Living Miserably
The Campaign Against Living Miserably (CALM) is leading a movement against male suicide, the single biggest killer of men under 45 in the UK. 
Their helpline is for men in the UK who are down or have hit a wall for any reason, who need to talk or find information and support. They're open 5pm to midnight, 365 days a year. 
WELLBEING HELPLINE & TEXTING SERVICE
Wellbeing Helpline and Texting Service is a Freephone out of hours, person centred listening environment for people requiring emotional support in relation to their own mental health or that of someone they know. 
The service is an out of hours service which operates 365 days a year, Monday to Friday 7pm-11pm and Saturday and Sunday 12pm-12am, however the text service does have extended time from 10am during the week.
Freephone: 0800 915 4640
Text: 'HELLO' to 07860 022846
Lisa Hartley - Director of Student Support and Welfare - DSL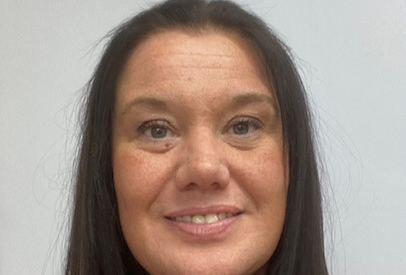 Erika Parry - Safeguarding, Support and Welfare Manager - DDSL

Robert Kay - Residential Support Manager - DDSL

Carol Kirkham - Director of Health, Safety & Security - DDSL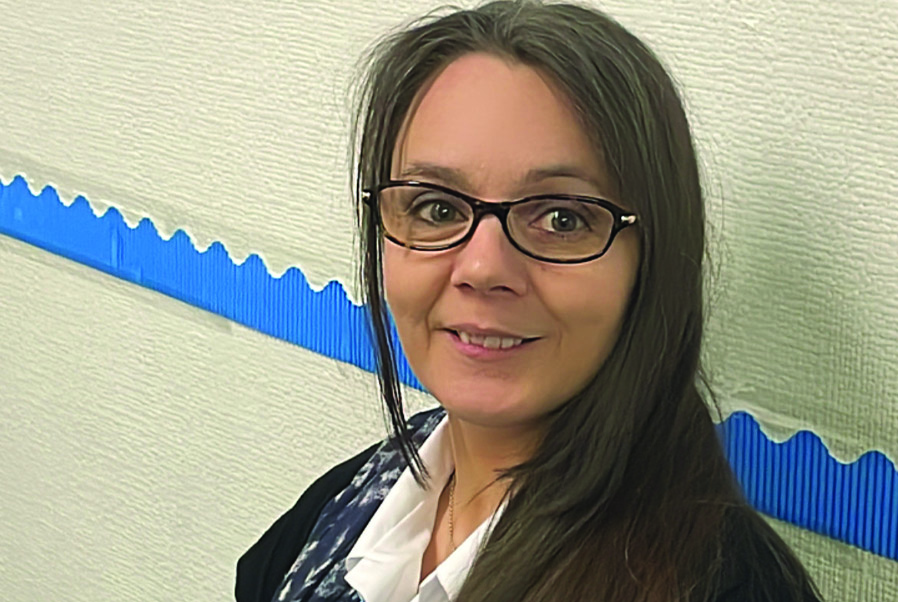 Nikki Lamb - Assistant Head of Inclusive Learning/SEND - DDSL
Emma Ellis – Student Support and Safeguarding Officer (Preston and Witton)
Susan Coventry – Student Support and Safeguarding Officer (Preston, Ullswater and Old Trafford)
Melissa Richardson – Student Support and Safeguarding Officer (Preston)
Charlotte Warburton – Student Support and Safeguarding Officer (Preston and Walton)
Emma Collins-Lamb - Student Support and Safeguarding Officer (Croxteth)
Linda Doyle - Student Support and Safeguarding Officer (Croxteth)