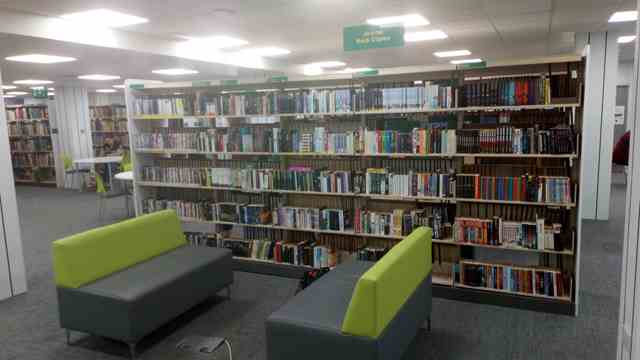 The College library is housed on the ground floor of the Learning Resource Centre. The library puts care and service to students at its highest priority. It delivers a dynamic service through a stock of around 35,000 books, journals, electronic media and good user education. A number of local and national newspapers are also available.
The library is open 7 days a week during term times and on weekdays in vacation periods, with 100 study places arranged to provide a comfortable and relaxed atmosphere. It contains 40 networked computers for quiet use at any time and supplements the computer facilities on the first floor of the Learning Resource Centre.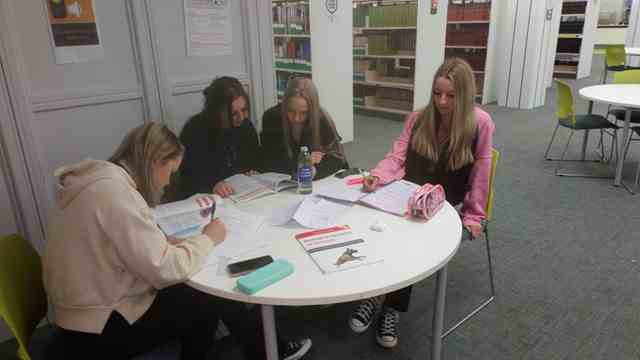 The College library is known to be one of the best specialist libraries in terms of collection strengths within the land based sector of the library profession. Because it is a busy learning environment, separate study rooms are available for those who wish to use them. 
Higher Education students have full access to the University of Central Lancashire's Library and we are also closely linked to Lancashire County Library Service.
You can use the Library web pages to explore our gateway to the world of information, to help you do your assignments and to learn more about what you are studying.
For example – 
Find out what we've got and see if things are on loan or on the shelf.
Connect to a lot of on-line material to help you find information.
Connect to academic services such as journal indexes and full text.
Find out what other libraries locally and beyond have in stock.
Cover each subject to help you get the most out of the library

Opening Hours - Term Time:
Monday – Thursday 8.30am - 8.00pm
Friday 8.30am - 5.00pm
Saturday 9.00am - 5.00pm
Sunday 9.00am - 5.00pm
Bank Holidays: Closed