Support Vacancies
Inclusive Learning Advisor with Personal Care - Based at Preston

My career at Myerscough College – Inspiring Excellence
About the role
An exciting opportunity has arisen to join our Inclusive Learning Team as an Inclusive Learning Advisor with Personal Care Res…
Hours

Various hours, Term time only, 35 weeks

Department

Inclusive Learning

Location

Myerscough College (Preston)

Salary

Age 23 and over - £18,278 per annum pro rata. Please note this salary are based on 37 hours per week, 52 weeks per year Plus £1 per hour where personal care duties are carried out

Reference No

ILAPC-PB3223

Closing Date

Friday 3 February 2023
Application details
Academic Vacancies
Practical Lecturer in Animal Studies – Preston based

My career at Myerscough College – Inspiring Excellence
About the role
It's time for a new challenge and we want you to join us!
We are always looking to the future and want to shape a fantastic …
Hours

37 hours per week

Department

Animal Studies

Location

Myerscough College (Preston)

Salary

£19,337 – £26,807 per annum relating to qualifications and experience

Reference No

PLA-PB10223

Closing Date

Friday 10 February 2023
Application details
Work-Based Tutor in English & Maths – Based at Preston

My career at Myerscough College – Inspiring Excellence
About the role
Are you looking to make a real difference to student's lives?
Are you ready to be part of their success?
If so, we would lov…
Hours

37 Hours Per Week, Fixed Term to 31/07/2025

Department

Apprenticeship & Skills

Location

Myerscough College (Preston)

Salary

£23,318 to £31,536 per annum, pro rata relating to qualifications and experience. This post is 100% funded by the Multiply Project.

Reference No

WBTEM-1702

Closing Date

Friday 17 February 2023
Application details
Here at Myerscough College and University Centre, we aspire to excellence in all that we do..
We have a nationally and internationally recognised Further Education, Higher Education, Adult Education and Apprenticeship provision. The Further Education provision is well established, the Higher Education provision has a well-recognised partnership with UCLan and the apprenticeship provision is operational nationally. We are one of the top five largest land-based and sports colleges in the UK.
Not only this but we offer a rewarding and enjoyable working environment, where colleagues are inspired to make a positive difference to the educational experience and employability of our students.
It's a breath of fresh air here! Come and be part of something special!
Find out about the vision, mission, and values at the heart of our Myerscough community.
We would love to hear from candidates who are committed, enthusiastic, and can effectively demonstrate our values and mission – have you got what it takes?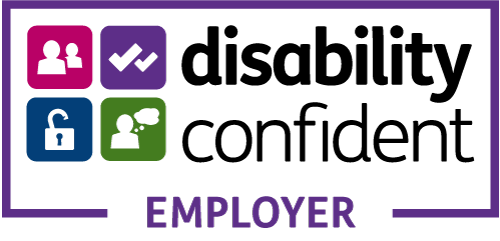 Equality, Diversity and Inclusion at Myerscough College
At the heart of our values is a desire to provide fair employment opportunities and experiences that are accessible to all people, regardless of any individual characteristics. We work hard to ensure, as much as we reasonably can, that no-one is discriminated against, treated unfairly or made to feel unwelcome as a result of who they are or what makes them uniquely them.
We understand that people thrive when they feel they can be themselves and bring their true self to work. We wish to maintain a culture where everyone can feel accepted, valued, and psychologically safe.  FREDIE (Fairness, Respect, Engagement, Diversity, Inclusion and Equality) is the acronym that represents the important components of our culture and values.
The College is a proud and recognised a 'Mindful Employer' a 'Disability Confident Employer' and 'Leader in Diversity'.
Good to know
A note to agencies: we do not accept CVs from outside agencies or recruiters unless specifically requested by us. Any such submitted CVs will not be eligible for referral fees and candidates will be treated as direct applicants to the College.
To ensure the safety and wellbeing of the students at Myerscough College, a Disclosure and Barring Service (DBS) check at Enhanced level will be required for all posts prior to commencement of employment. The contents of such a disclosure will not in itself prevent a person from being employed by the College.
Why join our Myerscough community?