Student memories – Bilsborrow campus 50th anniversary – Trevor Connah
Published

Wednesday 16 Oct 2019
This week (October 17th), is the 50th anniversary of the official opening of Myerscough College's Bilsborrow campus, by Her Majesty, the Queen.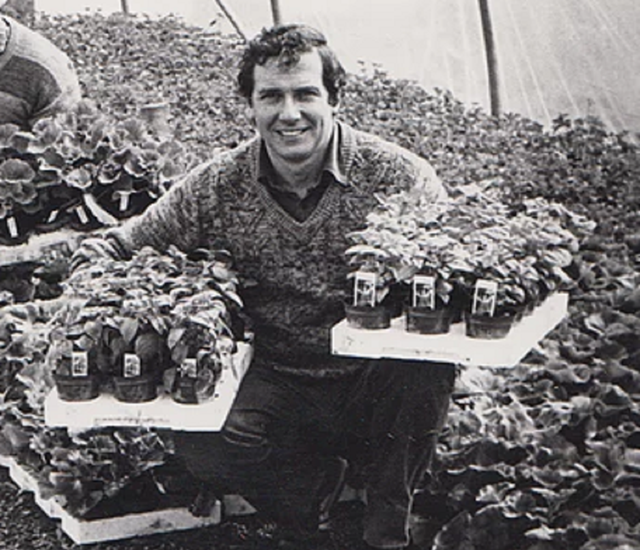 The Lancashire College of Agriculture, as Myerscough was then known, was a state-of-the-art campus, with emphasis on giving the student maximum value for their education in a rural setting, and with the ability to expand the site in future years.
A horticulture student from the College's first ever intake back in 1969, has been fondly recalling his memories of studying and meeting the Queen.
Related:
Bilsborrow campus celebrates 50th anniversary
Former Principal Tony Fox recalls opening of Bilsborrow campus
1969 student memories – Mick Coxhead
Queen opens Bilsborrow campus in 1969 - GALLERY
As a 19-year-old, Trevor Connah enrolled on the National Certificate in Horticulture, before progressing onto the Ordinary Diploma in Horticulture. Graduating several years later, he helped to found the company, Garden Centre Plants, where he remains as boss today. Part of the Barton Grange Group, GCP is a 32 acre, wholesale nursery, based near Preston, delivering superior quality plants to garden centres all over the UK.
We recently met up with Trevor, as he shared some of his memories of his journey from student, to meeting the Queen, to becoming a major business person within the horticulture industry.
Watch our full interview with Trevor below: 
Trevor said: ''I'd worked for several years at Rochdale's Parks Department before applying for the course. I was originally going to the College's Hutton campus, and was then surprised to receive a letter saying I was going to be based at the new Bilsborrow campus at Myerscough.
''I was part of the very first intake, so it was a close-knit group, where everybody knew everybody.
''People were being selected to meet the Queen, and at the time I was a keen fisherman, and would often fish the River Brock, which runs through campus. Preston Working Men's Club owned the local fishing rights at the time, and with my interest became the chair of the first Myerscough Fishing Club. Through this, I got to put in charge of a stand on the day of her visit, with a fishing rod and other sporting equipment.
''On the day, it was a very formal occasion. We stood while all of the dignitaries came round, and we were told how to address Her Majesty. As a 19-year-old it was both exciting and nerve-wracking at the same time. I thought to myself 'I mustn't say ''yes mum''!' We were introduced and it was all very nice. I remember she asked me about the equipment and the she moved on. It was quite an occasion! A terrific day.''
Speaking about college life, Trevor said: ''The campus was of course brand new in terms of its facilities and classrooms. But we still got bussed down to the Hutton campus for some practical elements of the course. This was a great contrast between the brand new glasshouses at Bilsborrow and the more traditional methods at Hutton.
''I lived on campus, but it was still in its infancy. There was no TV, and at weekends you had to make your own fun, but it was the whole experience of living away from home, meeting new people and studying. It was a great time, and a terrific experience.''
It was during his studies that Trevor discovered a passion for growing plants in a nursery, as he explains: ''At the time I'd never experienced this side of horticulture before, it was mainly on the amenity and parks side. I did two lots of work experience in this area as part of my sandwich diploma course, and it was fascinating.
''During my studies I worked at Barton Grange Garden Centre to earn some extra cash. Towards the end of the course I was chatting to Eddie Topping (founder of Barton Grange Garden Centre), and he said he had an idea of buying some land and starting a nursery. It turned out he actually already had some old farm land. It was a mess and I was naïve enough to think I'd like to help!
''We started the business, Garden Centre Plants, in 1974. The idea was we'd grow plants purely to sell through Barton Grange. 45 years later, here we still are!
''Over the years we started selling to other Garden Centres in the UK and later expanded into an adjoining field, and growing the business to include being a major supplier to groups such as B&Q, Texas, Do-It-All, and others.
''It all grew from my early years as a Myerscough student. I was lucky to have the education I did.
''I'd highly recommend horticulture as a vocation. I've never not enjoyed going to work.''
by Dave Salmon
DSalmon@myerscough.ac.uk