OFFICIAL OPENING: Multi-million pound Croxteth Park expansion unveiled
Published

Friday 1 Feb 2019
The Metro Mayor of the Liverpool City Region was the special guest at the official opening of a multi-million pound education hub at Myerscough College's centre at Croxteth Park on Merseyside.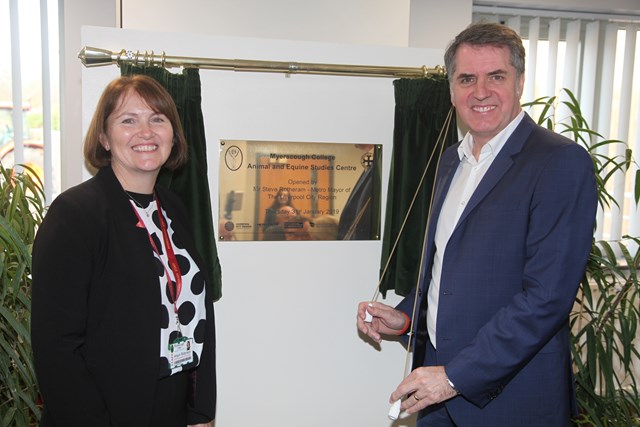 Former MP, Steve Rotheram, unveiled a plaque to mark the completion of a state-of-the-art new Animal and Equine Studies Centre, which has been built on the site of the former Glendale council depot.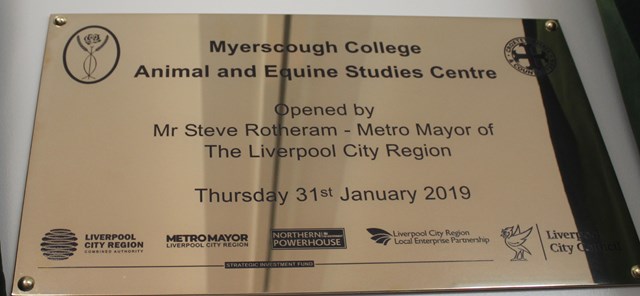 The site now boasts new, expanded teaching facilities, including three animal studies blocks along with stabling, aviaries and pens for goats, alpacas and hens adjacent to the Grade II listed former Laundry House. Two other buildings have been converted for animal housing and dog grooming, and a third for reptiles, amphibians and tropical species, as well as accommodation for staff and students. There are also new classroom facilities for arboriculture learners.
The development was granted planning permission back in November, 2016, with work commencing in May, 2017.The development enables Myerscough to continue and enhance providing students with a first class environment to deliver quality education and training, to meet the changing educational needs of students, so they can continue developing to their full potential. 
The Animal and Equine Studies Centre was supported by £2m from the Local Growth Fund.  Local Growth Funding is awarded to the Liverpool City Region Local Enterprise Partnership (LEP) and invested through the Liverpool City Region Combined Authority through its Strategic Investment Fund.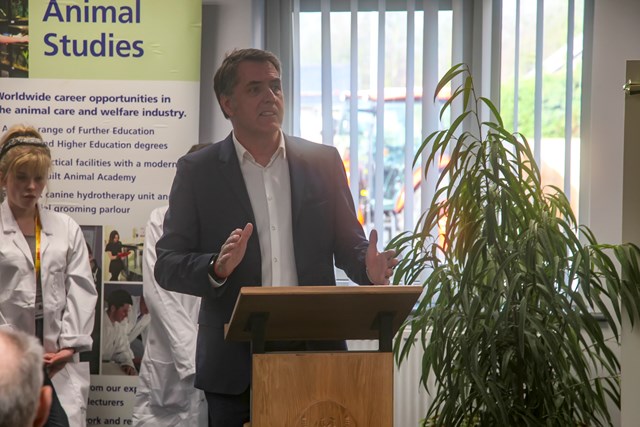 Alison Robinson, Chief Executive and Principal of Myerscough College, said: ''Thanks to everybody involved who have worked so closely together with the Myerscough to ensure the project was a success, on time and on budget. I'm delighted that Steve Rotheram could join us too – as a former teacher and trainer he truly understands the value of quality education provision.
''Opportunities for all to succeed is our strapline and at the heart of everything that we do, and every decision that we make. Setting up a centre in the Liverpool City Region was always based upon a string belief of widening participation, social inclusion, and the critical role of education and changing people's lives. We are a leader in diversity and believe students have the knowledge and practical skills to succeed, along with strong values essential to lead successful lives upon leaving Myerscough.
''Our new centre provides first class facilities unrivalled in the Liverpool City Region, developing the most up to date knowledge, skills and behaviours to be successful in employment.
''I'm proud to work with such a dedicated team at Croxteth who live and breathe our values every day, and do their upmost to ensure our students are happy, safe and successful.''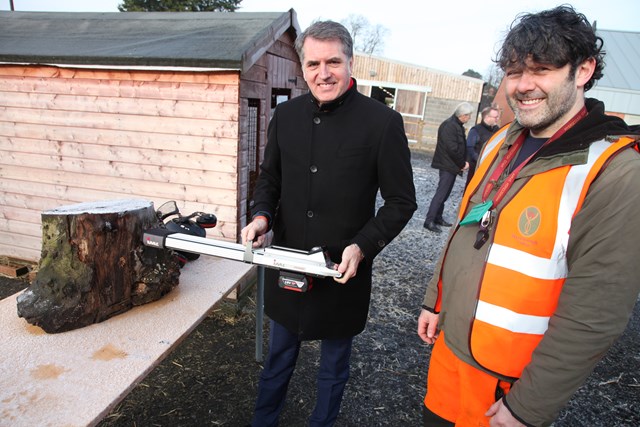 Steve Rotheram, Metro Mayor of Liverpool City Region, said: ''It gives me great pleasure to formally open this fantastic centre.
''I think the Liverpool region is all about opportunities for all. The figures show that we are one of lowest Level 3 achievers in the country, but people in our region are no less talented than anyone else. It's all about people getting the chance to reach their full potential, and that's why this is really important, for now and for generations to come.
''These facilities increase training opportunities and give learners chance to get proper, well paid and well valued employment. The centre is already bearing fruit and improving diversity.
''There are many great career opportunities close by (for animal and equine learners), such as Knowsley Safari Park, Aintree and Haydock Races, farms, universities, and Chester Zoo. This centre makes it easier for people to study and then hopefully they will want to stay in the region to make us even more prosperous. With facilities like this we have a chance for them to do that. It's a perfect match.
''For too many people in our region there is what I'd describe as a poverty of aspiration. We don't aspire to the same levels as in other parts of the country and that needs to change. I want students to achieve their full potential, and be the role models for the future. We have the talent base, and the chance that Myerscough gives with these facilities, it enhances their possibilities.''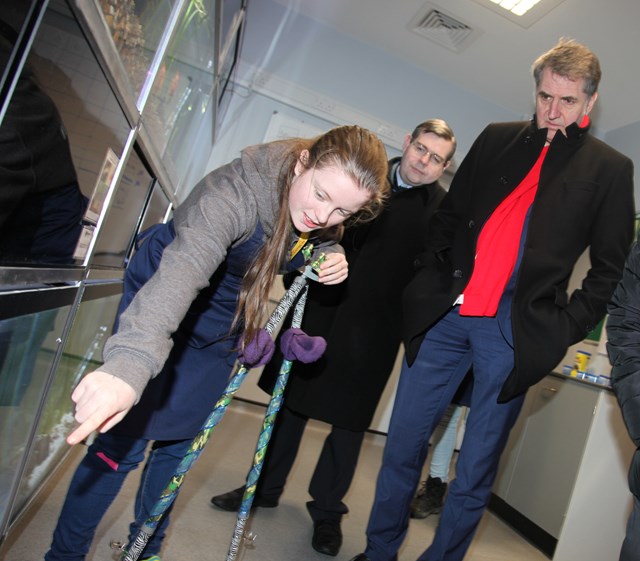 The official opening of the new centre comes as Myerscough celebrates its 20th anniversary of having a Merseyside base. Myerscough Liverpool was first established in 1999, in partnership with the city council and over time has developed to provide a range of courses at Croxteth Park.
The new centre is the only resource of its kind in the Merseyside area. The Croxteth Campus offers a range of land-based study programmes, including Animal Care, Arboriculture, Equine and Horticulture.
To find out more about the range of study programmes on offer at Myerscough College's Croxteth Park campus, CLICK HERE
by Dave Salmon
DSalmon@myerscough.ac.uk