Myerscough's IAG provision praised in matrix assessment
Published

Thursday 7 Jan 2021
Myerscough College and University Centre has been highly praised for the quality of its information, advice and guidance.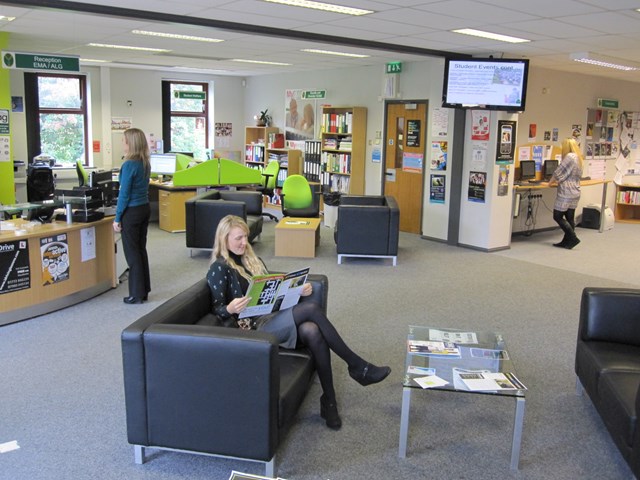 The matrix Standard is a unique quality standard for organisations to assess and measure their advice and support services, which ultimately supports individuals in their choice of career, learning, work and life goals. Continued accreditation under the matrix Standard provides national recognition of the quality of the service delivered and is measured every couple of years.
Just before Christmas, Myerscough underwent a three-day reassessment of accreditation under the matrix Standard which reviewed IAG throughout the College, and to all areas of provision. The assessor spoke to dozens of members of staff and students across a range of subject areas and College services, to compile a comprehensive report.
Alison Robinson, Chief Executive & Principal of Myerscough College and University Centre, said: ''We passed with flying colours. The assessor said she was 'blown away' by the College, staff and students.
''Our staff described Myerscough as 'a great place to work', 'a dream job' and 'like a family', while students said we're 'inspirational', 'student centred' with 'brilliant staff who treat us as individuals'.
''The criteria we were assessed against said we were strong across all sectors but she pulled out a few things where we are head and shoulders above other colleges, including our new vision, mission, values, strategic goals, KPIs, our annual review and development process, leadership and direction, our refresh of governance team and improved diversity of the Board, increased student enrolments, FREDIE and Leaders in Diversity, as well as our other partnerships and Disability Confident status, amongst much more.
''The assessor said it was a "hard challenge" to come up with any areas for development! This is fantastic to hear. We await the final report to see what her suggestions may look like. Thanks to everyone for helping to produce such fantastic feedback - it made all of us listening so proud.''
IAG is delivered by curriculum staff on pastoral, industry-specific and qualification-specific topics and by centralised support staff on more general careers, finance and welfare matters at all stages of the student journey.
Myerscough College has developed an ongoing strategy outlining a commitment to build and enhance the brand and reputation for excellence within the land-based, engineering & sports sectors, to provide an outstanding teaching and learning experience, to inspire excellence, and deliver great value for money.
by Dave Salmon
DSalmon@myerscough.ac.uk