Myerscough landscape apprentices pave their way to Worldskills final
Published

Friday 15 Jul 2022
Three Myerscough College apprentices have been named finalists in the Association of Professional Landscapers (APL) 2022 WorldSkills Landscape Gardening Competition.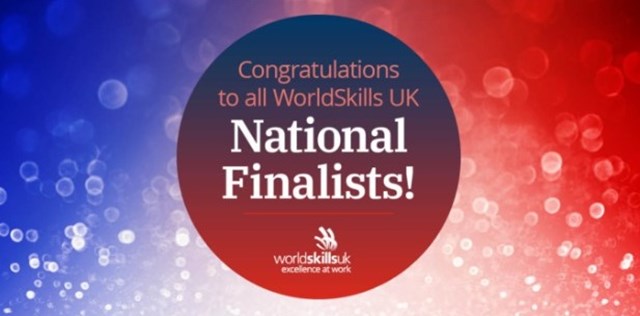 Adam Coulter, Sarah Harvey and Ben Ellis will battle it out with other finalists in their sector to be crowned national skills champions, after qualifying from their heat earlier in the summer. The finalists will compete for gold, silver and bronze in November.
The national finals are designed to boost skills and confidence. And competitors who impress under pressure, could see themselves representing the UK at the "skills olympics" in France in 2024.
Alongside the drama of competition, visitors can enjoy inspirational careers advisory events which will highlight a wide variety of apprenticeships, T-levels and technical education on offer. This combination of workshops, masterclasses, and interactive sessions will also provide the opportunity to talk directly to employers and industry experts.
An online broadcast will ensure those who cannot attend a local event can still be involved. Featuring action from the finals, advice from careers advisors, and interviews with previous winners to inspire attendees.
Former apprentice and TV journalist Steph McGovern will then be handing out medals from her Packed Lunch studio on Friday 25 November.
WorldSkills UK Deputy CEO Ben Blackledge said: "I want to offer my congratulations to everyone who registered for our competitions this year, especially those who are now going on to compete in November's finals.
"We are really excited to be taking the show on the road again this year with finals hosted by colleges across the UK. We hope seeing the finals in person or catching up with our online content will inspire more young people to develop their skills and have a go at one of our competitions next year.
"Our competitions and competition-based development programmes equip apprentices and students with the lifelong, world-class skills that will help increase UK productivity and competitiveness."
Congratulations and good luck to Adam, Sarah and Ben in the rest of the competition!