Myerscough is one of the most inclusive employers in UK
Published

Friday 21 May 2021
Myerscough College has been named as one of the most inclusive employers in the UK by the National Centre for Diversity.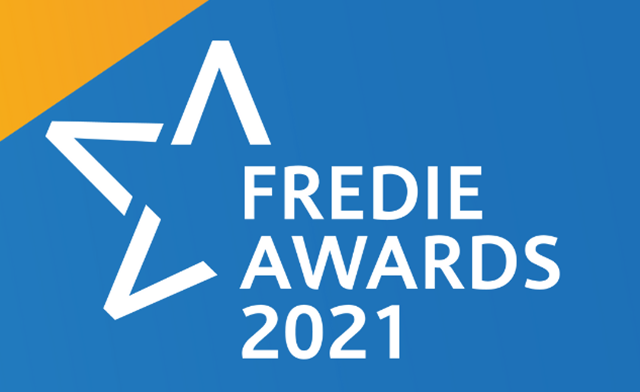 Myerscough – who already hold the prestigious 'Leaders in Diversity' status, and Disability Confident accreditation – is 6th on the list of the NCFD's Top 100 Inclusive Workplaces Index for 2021. The inspiring organisations that achieve a place in the Top 100 Index, demonstrate excellent levels of the FREDIE principal: Fairness, Respect, Equality, Diversity, Inclusion and Engagement; and clearly demonstrate strong employer values. The annual index covers the UK's private, public and third sectors and is reviewed annually.
Myerscough is proud to be an open, inclusive and welcoming College, where equality and diversity are promoted and celebrated and where discrimination and harassment is challenged. We encourage positive behaviour and challenge all forms of negative behaviour and ideas.
Myerscough College believes in providing opportunities for all to succeed. This means making sure that everyone is treated fairly and with respect, and with high expectations of conduct and behaviours of staff, students and stakeholders. There is a College-wide culture which actively promotes equality, diversity and inclusion, which ensures an inclusive approach to the staff experience, and provides a positive working environment.
Meanwhile, Myerscough College's Director of Student Support was shortlisted for a prestigious award at an online ceremony held by the National Centre for Diversity this week.
Lisa Hartley was nominated in the category of Employee of the Year in the organisation's annual FREDIE Awards, a scheme designed to champion and celebrate individuals and organisations who are going above and beyond in their commitment to fairness, respect, equality, diversity, inclusion and engagement.
You can read more about equality and diversity at Myerscough College HERE
Solat Chaudhry, NCFD Chief Executive, said: "Warmest congratulations to everyone who was nominated and to the winners. It's been a challenging year and yet, it has not dented the excellent work that organisations and individuals do in promoting FREDIE best practice.
"We had to have these awards this year. We could not ignore the fantastic efforts that everyone has continued doing. Every one of the nominees has inspired us."
"All of the winners showed consummate professionalism and wonderful inclusive leadership from the senior management down to all the teams that deliver on the ground, and I congratulate everyone who works so hard day-in day-out to maintain these high standards.
"2021 has been dominated by Covid, George Floyd and Black Lives Matter. The people and organisations recognised in our Springtime honours have been gladiators for inclusion in the coliseum of their workplaces all in in the context of the war against the pandemic. Gladiators we honour you!
"Through the work of the FREDIES we are able to build a better society, and this is reflected in the Top 100 Most Inclusive Workplaces 2021 which is a wonderful cross section of private, public, education and charity sectors representing the very best in FREDIE policy."
Jim Aleander, a member of NCFD's independent judging panel said: "This year proved to be no different from past years. The quality and standard of nominations was phenomenally high and as diverse as ever.
"What the NCFD awards superbly show is the ingenuity and commitment of people in all types of public and private employment settings who really do "go the extra mile" in advancing equality."
by Dave Salmon
DSalmon@myerscough.ac.uk