Myerscough College Cricket bowled over by new coach Ric
Published

Monday 28 Feb 2022
Myerscough College has welcomed Lancashire and England Lions fast bowler, Ric Gleeson, to its ranks.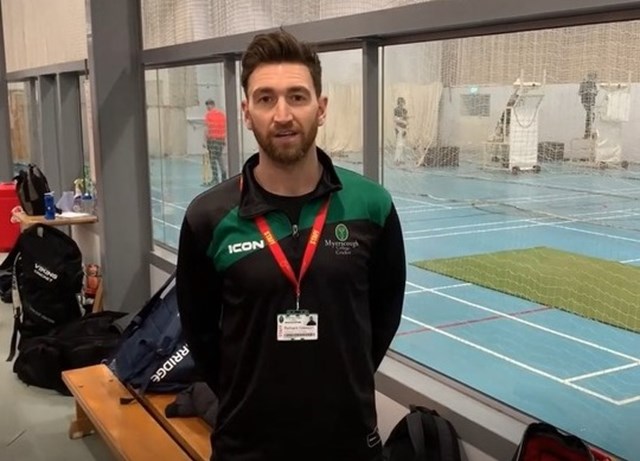 After coming through the Lancashire Academy system, Ric made his debut for the Red Rose in 2018, joining from Northants, and playing in all three formats – First Class, List A and T20.
His form earned him a call up to the England Lions squad in early 2018, making his debut against the West Indies before featuring in the North-South series in Barbados, before receiving another Lions call-up early in 2020 for the series in Australia and has earned contracts in franchise cricket around the world, namely with Melbourne Renegades in Australia's Big Bash and in the T10 League.
Now, Ric is combining playing, where he's focusing on white ball cricket, with coaching, and his new role as a lecturer in Cricket Studies at Myerscough's Preston centre.
We caught up with Ric to find out more:
Ric said: ''I started off a coach before I turned pro so I've always had that at the back of my mind that that's what I wanted to do, give back a little bit and try and develop young players to help them reach the highest level they're capable of.
''I had an alternative route into the game and didn't make my professional debut until I was 25, which is hopefully something that our students can learn from.
''For me, as a player, I went to a new level because of the qualifications I gained.
''So, for our students, hopefully there are some good players there, but it's also about thinking can we create some good coaches, and other routes into professional sport. Here, they have access to coaching, sports science, strength and conditioning and everything they need to get to the next level (of their career).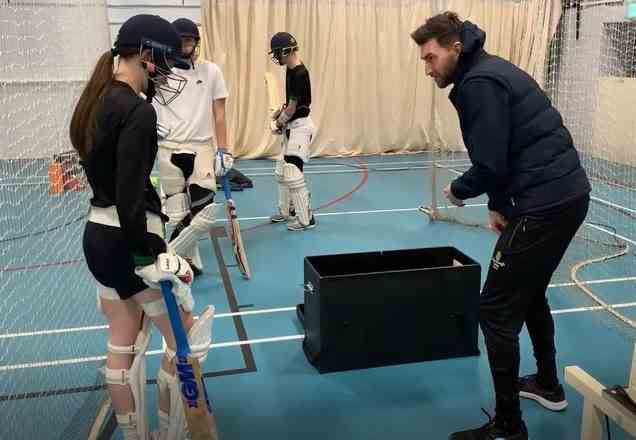 ''There are so many different avenues a student can take, other than playing. Self-employment, fitness, S&C, the business side, there's all sorts of routes. Yes, come and play some cricket, that's the fun side, but it's the career path as well.
''The quality of teaching and coaching at Myerscough was already really high so for me to come in as well just enhances that. It's all about setting our own standards, that's something that's really important.
''If you have a passion for cricket and you feel it's something you want to get involved in, come to us, we've got everything covered.''
Places are still available for September 2022 entry.