Myerscough Basketball qualify for European final
Published

Wednesday 1 March
Myerscough Basketball Academy has qualified for the finals of the European Youth Basketball League (EYBL).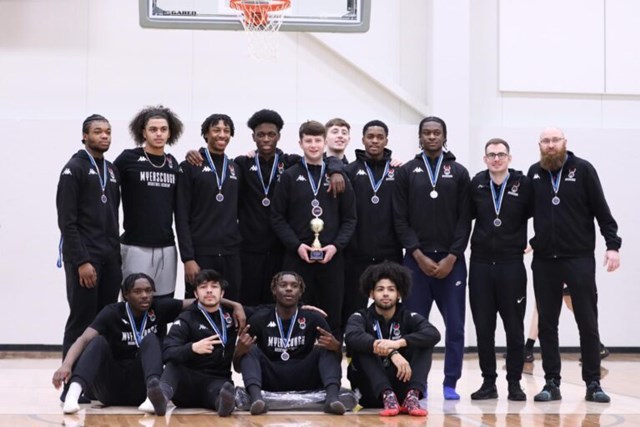 Myerscough's third season in the European Youth Basketball League continued last weekend as the academy faced off against teams from United Kingdom, Estonia and Finland. 
Myerscough would claim second place out of the eight teams in attendance with a 4-1 record across its five games with convincing wins over BC London United, TalTech BS, Keila KK and a nail-biting overtime game against Omnia BA. The lone loss came in a 51-60 game against Audentes, who were crowned overall winners of the stage. 
Myerscough's Captain Euan Birch was named the team's best player: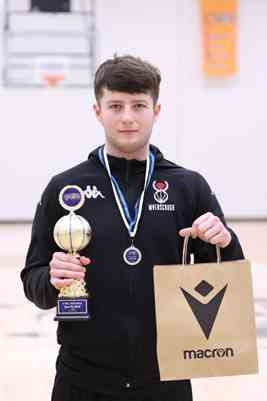 Whilst Peter Asante was selected to Stage III All-Star Five: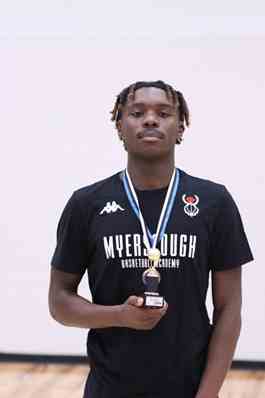 Myerscough has now finished the 2022-23 EYBL regular season with a 11-4 record which sees them secure third place and book a place in the post-season with a trip to the 2023 EYBL SuperFinal alongside BS Riga/LU, RIG Lulea and Omnia BA. 
Myerscough College's basketballers have a rich history in the competition, after they became champions of Europe after winning the European Youth Basketball League (EYBL) regular season in 2020.
In 2019, Myerscough came within a whisker of becoming overall champions, losing in the Superfinal.
The EYBL is one of the premier FIBA competitions for juniors and features renowned teams from across the continent, with Myerscough joining the Under-20 'Euroleague' format tournament. The competition is held over three weekends, with teams playing five games in each stage. The U20 league table comprises of teams from different countries across the continent.