Graduate student showcase a success
Published

Friday 18 May 2018
University Centre Myerscough's first annual Higher Education Graduate Student Showcase was a huge success.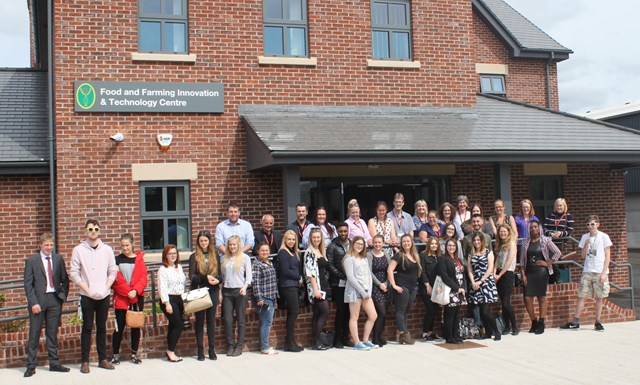 The event, held at Myerscough's Food and Farming Innovation & Technology Centre, provided students, staff, employers, family members and industry partners, the chance to see what University Centre Myerscough graduates have been working on as part of their studies.
The aim of the event was to provide a development opportunity for graduates to share their research and ideas from their final projects. It was also an opportunity to learn more about what goes on at University Centre Myerscough.
Degree programme learners from Animal Studies, Agriculture & Countryside, Equine Studies, Motorsports, Veterinary Nursing and Arboriculture, Floristry and Photography all took part.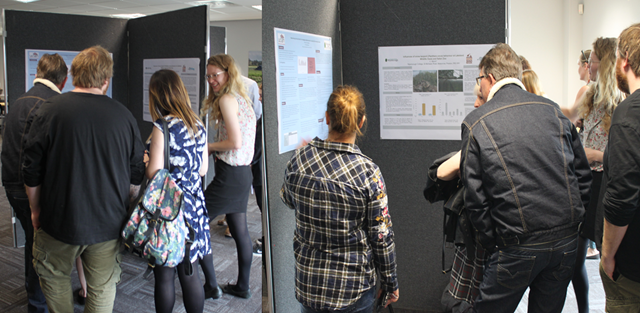 Alison Robinson, Chief Executive and Principal of University Centre Myerscough, said: ''This was a great opportunity for us to celebrate what our students have been doing, and for the students themselves to share their research findings and other course projects.
''Thanks to all the students and staff who have organised the event, and thanks too to parents, local employers and industry contacts for attending the event.
''This was an important opportunity for students to learn and reflect on what they've achieved during their programme.''
For more details on the range of higher education programmes available at University Centre Myerscough, click here
by Dave Salmon
DSalmon@myerscough.ac.uk