Myerscough celebrates International Women's Day
Published

Tuesday 8 Mar 2022
Myerscough College and University Centre has celebrated International Women's Day.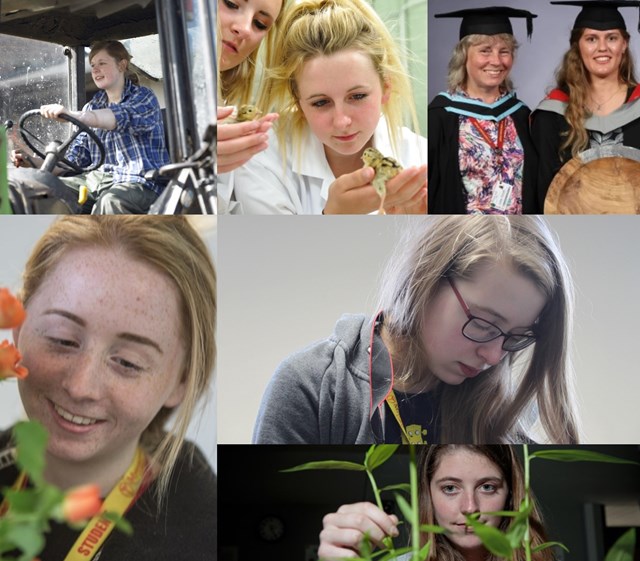 Myerscough is proud to provide opportunities to women across the land-based, sport, science and engineering sectors, including through a range of industries where females are under-represented.
International Women's Day is a global day celebrating the social, economic, cultural, and political achievements of women. The day also marks a call to action for accelerating women's equality.
The College have celebrated International Women's Day through several activities across the College and within curriculum areas. This included an online meeting with a panel of guest speakers, including Annie Wynn, Development Director of Let's Grow Preston; Jeanette Binns, Equality and Cohesion Manager at Lancashire County Council; Dr Sarita Robinson, Deputy Head of School for Psychology and Computer Science; and Zulakha Desai, Assistant Principal for Higher Education.
Lisa Hartley, Director of Student Support and Welfare, said: ''It is a time to reflect on the theme for this year, celebrating women's achievements and raising awareness of the bias that exists in our communities.
''Our College is committed to our FREDIE Principles and values the achievements and contribution of all members of our community.''
Click these links below to read just a small selection of achievements of our female students and staff:
Myerscough staff set the standard with Advanced Teacher Status
Gabriella branches out with RHS arboriculture apprenticeship
FEATURE: Myerscough's female cricketers knocking the sport for six
Winners announced in Myerscough Golden Roses
National award nomination for Myerscough staff member