Myerscough cricket tutor Ric stars on England T20 debut
Published

Monday 11 Jul 2022
A Myerscough College cricket tutor had a dream international debut as he starred with the ball in England's T20 series with India at the weekend.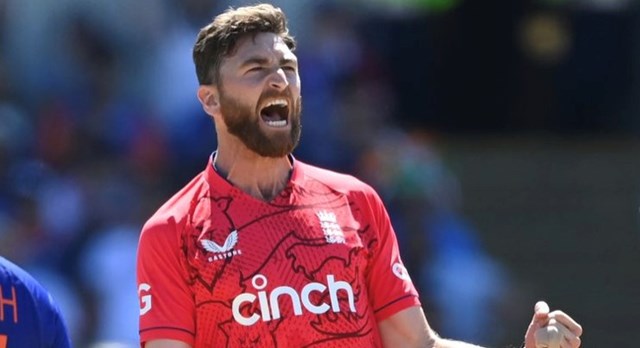 Ric Gleeson, a lecturer in cricket studies at Myerscough's Preston centre, made his debut in the game at Edgbaston, where he returned figures of 3-15, the three wickets coming in four balls, and recording the second best debut ever by an English player in international T20 cricket.
The wickets will live long in the memory too, as fast bowler Ric dismissed international superstar batsmen Rohit Sharma, Virat Kolhi and Rishabh Pant.
Ric, who combines his work at Myerscough's Preston centre with a white ball playing contact with Lancashire, is the leading English wicket-taker in this season's Blast competition with 23 wickets, including a career-best 5-33 against Worcestershire Rapids in this season's competition, earning him an international call up.
A delighted Ric said after his debut: ''I got the nod, I had a little bit of nervous energy on the day so I got to the ground early to soak it in and be ready. It was a great day.
''I never imagined I'd be making my debut at the age of 34. I came close a couple of years ago (Ric was called up to the England Lions squad), but if you said when I made my pro debut at 27 I'd be here now, I'd never have imagined it.
''It just goes to show if you keep persevering and believing in yourself you never know what can happen.''
Ric was a latecomer to professional cricket and didn't make his first class debut until 2015. After coming through the Lancashire Academy system, Ric made his debut for the Red Rose in 2018, joining from Northants, and playing in all three formats – First Class, List A and T20.
His form earned him a call up to the England Lions squad in early 2018, making his debut against the West Indies before featuring in the North-South series in Barbados, before receiving another Lions call-up early in 2020 for the series in Australia and has earned contracts in franchise cricket around the world, namely with Melbourne Renegades in Australia's Big Bash and in the T10 League.
Now, Ric is combining playing, where he's focusing on white ball cricket, with coaching, and his role as a lecturer in Cricket Studies at Myerscough's Preston centre.
Former England captain, Eoin Morgan, now believes Ric can push for a place in England's T20 World Cup squad in Australia in October and November.
He told Sky Sports Cricket: "His debut was remarkable. England can add another name to that not-so-long list of bowlers that can contribute at international level.
"He comes in with a reputation of being great at the end of innings for his county in various forms but he came in here, hit a length hard and fast, and dismissed Kohli, Pant and Sharma.
"It was extraordinary. This is a huge find for English cricket and one they can build towards the next World Cup and possibly the next 50-over World Cup [in India] next year.
"Speaking to guys who have faced him, his yorker is probably his best ball, so if he can add a fast yorker to what he bowled today, there is your perfect bowler."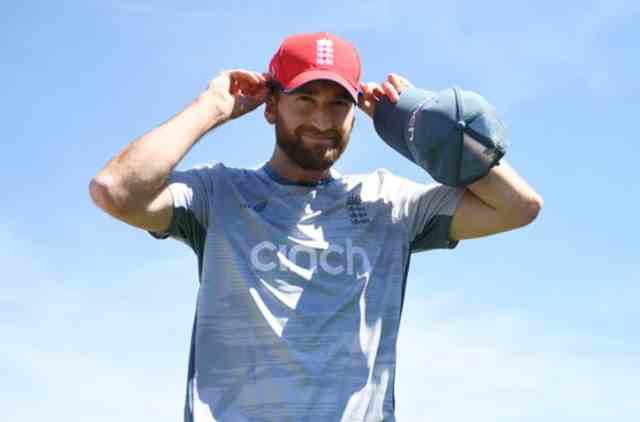 When asked whether the T20 World Cup was on his radar, Ric said: "You want to play in the big occasions, don't you? So, yeah, why not? I'll just look towards the next game and go from there.
"(England selection) wasn't anywhere near my radar. It was just to play the highest standard that I could.
"I just want to keep playing cricket and enjoying it, playing for as long as I can. Who knows? If I keep performing, anything could happen."
Ric suffered a stress fracture of the lower back in 2020 which threatened to end his playing career.
Ric said: "It wasn't me contemplating retirement. It's something that would have been forced upon me.
"(The recovery) was a long, slow process. Unfortunately, because of my age, it takes a little bit longer to heal from things like that. But (playing again) makes it all worthwhile.''
Sky Sports Cricket's Michael Atherton added: ''Ric is a Lancashire boy, but was not picked up by the county. He was just playing for Blackpool Cricket Club and a bit of minor counties stuff, until he was about 27 when Northants then took a chance on him.
"He has had a couple of horrendous years to injuries - stress fractures, knee and ankle issues - but now, at the age of 34, is getting his first cap.
"This is a great story on a human level and he is a lesson for everyone out there that it is never too late. Keep going and keep working for your dream.''