SUCCESS STORY: Will Still's journey to becoming Europe's youngest Head Coach
Published

Monday 11 September
Former Myerscough College and University Centre football student, Will Still, is the youngest Head Coach in any of Europe's top leagues.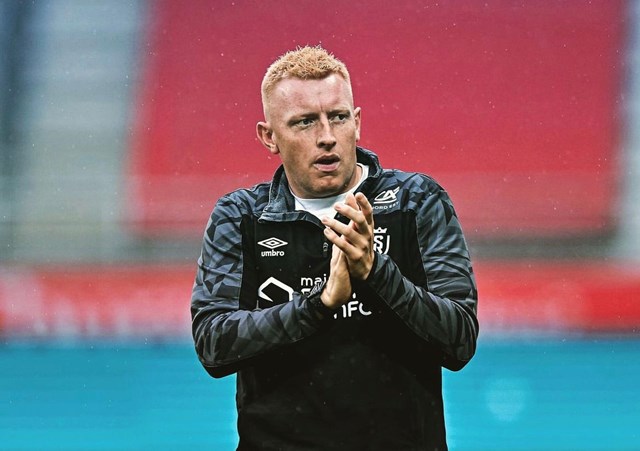 Will is in charge at Stade de Reims, in the French Ligue 1, and at just 30-years-old, has already built up a highly impressive CV in the professional game.
Will has English parents, but was born and grew up in Belgium. After finishing school there, he initially tried a university course in physiotherapy, but realised that wasn't a career path he wished to pursue, before moving to England to be part of University Centre Myerscough's foundation degree study programme in Football Coaching,
''After I finished school in Belgium I started a uni course doing physio. But I hated it, it didn't captivate me at all. So, I had a conversation with my Dad about what I was going to do next,'' Will told the High Performance podcast
''I really wanted to play football, but I wasn't sure I could make a living out of it, but he encouraged me to do it. So I went through the process of finding studies in football.
''Belgium don't do (football courses), but I then found Myerscough, and the foundation degree in football coaching. It allowed me to play football and train in the morning and have lessons in the afternoon.
''The course was 'football', and that's all I wanted to do.
Will told High Performance about his initial struggles settling into an unfamiliar country and culture, but how ultimately his Myerscough experience set him up perfectly to successfully pursue his dream career.
''Myerscough helped me discover what else there was apart from reading about football and playing, and realise that there was a whole job opportunity behind it,'' he said.
''You can be so many things within the game – a kit man, a coach, a video analyst, a sport scientist. It's there for you.
''Part of the course was performance analysis which is what I loved. I finished the course, and returned to Belgium and began the journey (into the game).''
''Going to college and talking about football was more about learning about myself. Living in England is totally different to Belgium. I turned up, this little posh kid, and I thought 'wow, why am I sitting here in Preston, listening to these people talk in a funny accent.
''The first few weeks were very much 'what am I doing here?, I just want to go home.
''But then I'd train the next day, go to class, and I got used to the environment, and gradually it made me into who I am today, but it was really difficult.
''Give it time. Don't judge a book on its appearance. That's what Myerscough taught me the most, it was 'hang on, this is how big the world is'. There are so many different cultures. I now know how a player (in an unfamiliar environment) feels, how they react.
''That was the trigger. Going to Myerscough, out of my comfort zone. It just opened my eyes on so many different things. The college experience made my that understanding person I am today, and the rest is history.''
Will initially moved into the professional game back in Belgium, starting off at Sint Truiden VV, in the second Division in Belgium, as a video analyst. In his first season the club won the league and were promoted to Belgium Pro League (1st Division). After two months, he followed Head Coach, Yannick Ferrera, to Standard Liège, where they won the Belgian FA Cup and qualified for the Europa League in that first season.
Early in the following season, the club decided to fire the entire technical staff after a change of directors and board at the club. At 25, he went on to K Lierse SK. Will was then asked by the club to take over as caretaker manager, with the club second bottom in the table. After three games in charge, the club's President asked Will to take over for the rest of the season. They finished second in the league, just missing out on promotion, and Will had become the youngest Head Coach in the history of Belgian Football and was statistically the best coach in Belgium that season.
After financial problems at the end of the season the club folded, and Will took up a role as Assistant First Team Coach at KFCO Beerschot Wilrijk, who also play in Belgium's second division.
He returned to Standard Liège after a first, short spell as an assistant coach, but came back to the Stade Auguste-Delaune ahead of this season, before soon becoming a number one in the French top tier.
Now in charge at Ligue 1 Stade de Reims, Will first stepped up from his role as assistant and oversaw an impressive 0-0 draw with the reigning champions PSG last October. A few days later he was named head coach on an interim basis to replace Oscar García, the appointment coming in the week he celebrated his 30th birthday. After five more games without losing, he was confirmed as coach permanently.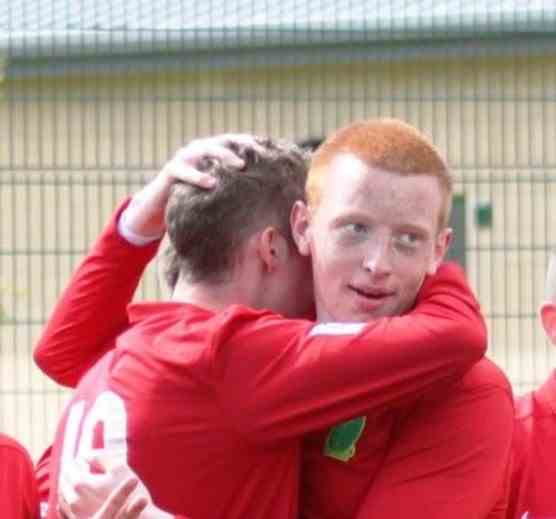 Earlier this year, Will generously gave up his time to speak to current Myerscough football students, explaining all about his journey so far, his ambitions for the future, and give a fascinating insight into his tactics, analysis and footballing philosophy.
Will told them: ''I had an amazing experience at Myerscough and it's the best place to learn.
''I couldn't thank them enough. The staff are some of the best I've come across in my career.
''Myerscough gave me the ideal opportunity to develop as a person and a coach. To be a top flight manager at the age of 30 is completely crazy.
''If you want to move into the professional game, Myerscough really offers you that possibility.
''If you get the opportunity to get on the course, my advice would be to listen, watch, take as much information in as possible, but also to be brave and push yourself out of your comfort zone to really progress. Don't just go through the motions as would do at school or Uni, because Myerscough really is a different world.
''I really loved my time at Myerscough College and learned a huge amount about football, coaching, different cultures, but also and probably most importantly about myself. I grew up, I became a young adult. Coming from a different country and living on my own at college, I had to sort myself out and face the fact that I no longer had my parents to fall back on. Everyone makes you feel very welcome and there is always someone who is ready to listen to you and help.
''So I became a better person I think, as well as a much better coach and analyst. Myerscough was the start of my career and hopefully will help others in their career too.''
Myerscough's football study programmes enjoy a fantastic reputation for developing and preparing our students for employment in a variety of roles across the football industry.
Over the years a number of players have gone on to break into professional football at various levels across the football pyramid, reflecting our fantastic practical football provision. Meanwhile, we have also helped many students to develop into excellent coaches, working in professional football, in the UK and beyond.