Rising Hoopers! Myerscough Basketball Academy welcomes local schools for showcase event
Published

Wednesday 19 Oct 2022
Myerscough has begun delivery of its 'Rising Hoopers' programme which will see collaboration with local schools to push basketball further into the community.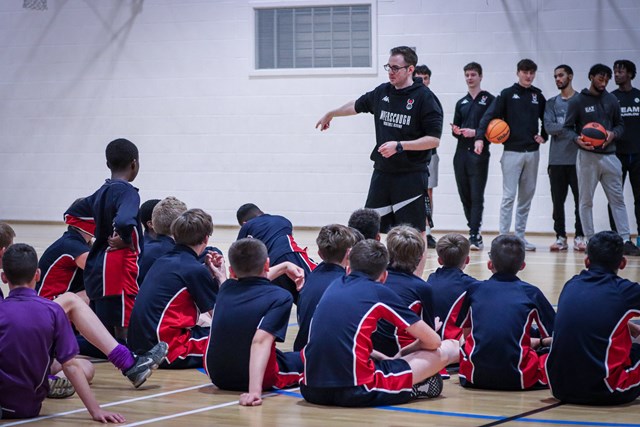 This week two local schools attended a showcase skills and games session, where they were introduced to our academy students and took part in a series of small group activities.
Academy coaches led sessions on passing, ball handling, footwork and shooting whilst being assisted by current Level 3 Myerscough basketball students. Each station was designed to give participants the chance to improve and learn new skills with this culminating in a series of games.
Myerscough coach, Lewis Scott, said: "This first session gave Myerscough students a taste of coaching and as the afternoon went on the guys really grew in confidence. The children responded brilliantly to all coaches and improved greatly throughout the afternoon.
"It was great to see how our students interacted with the children, the energy they provided only made the event more enjoyable.''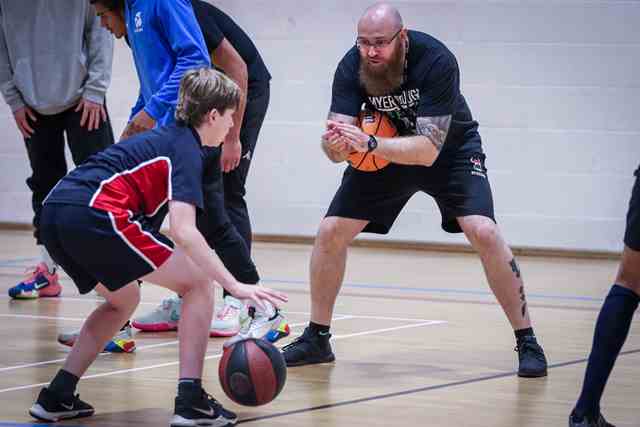 Myerscough Basketball Academy has a passion to support basketball culture in the local area. Starting after October half term, Myerscough staff and Level 3 students will begin delivery of a school based programme (Rising Hoopers) which will see 4 – 6 weeks of delivery in five different schools.
Schools will be provided with the highest level of provision to help students develop their technical, tactical, and physical skills within the game of basketball, whilst current academy Athletes will gain invaluable experience in leadership and coaching.
Myerscough will continue to create partnerships with the local schools to deliver during curriculum time and after school, as well as organising local competitions. As part of our aims, we will also be hosting festivals to those new to the game to generate more joy and awareness.
Myerscough's Head of Basketball, Neal Hopkins, said: "These are really positive steps for basketball in our area, to be able to provide a school based programme which will embed our students into coaching and leadership will have enormous benefits.
''I have no doubt that the schools will greatly enjoy having our staff and students about and hopefully we are able to inspire a new generation of 'Rising Hoopers' in the Preston area.''
Any school interested in this provision can email LScott@myerscough.ac.uk for more details.