Oonagh Murphy
Published

Friday 18 Nov 2022
It is with great sadness we announce the passing of our dear colleague, Oonagh Murphy, after a prolonged period of illness.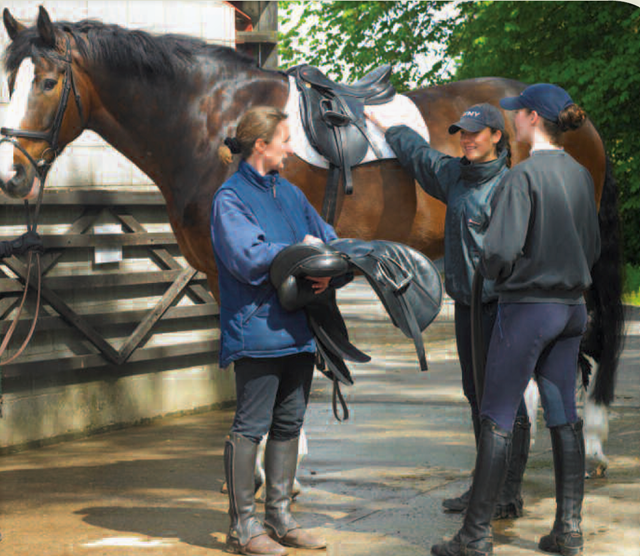 A much-loved member of our Myerscough community for 32 years, Oonargh initially joined the College in September 1990 as an Equine Instructor and for the last nine years as a Practical Lecturer.
Oonagh was very much part of the backbone of our Equine team, having taught thousands of students during her 32 years with us and taught many of our current staff. She loved being a part of Myerscough, not just working here but also living in our campus 'village' with her husband, Apostole, and son, Tim, together with their cat and dog.
She had an absolute passion for horses and loved working with them at all hours of the day, including taking care of their needs through performing the late-night checks on them each day at our Bilsborrow centre.
Oonagh will be remembered as a very kind, humble and gentle soul who gave her best to everything she did. She was equally liked and highly respected by everyone who met her and will be so badly missed by this Myerscough community. 
Our heartfelt condolences go out to her family at this very difficult time.
*
Oonagh's funeral will take place on Friday 2nd December at 11am, at St Mary and Michael's Church, 15 Bonds Lane, Garstang, PR3 1ZB.
Following the full church service there will be a burial in the church graveyard and mourners will then proceed to the Equine Cafe here at Myerscough College. It is anticipated that the burial party will arrive back at around 1.00-1.15pm.
There is a request that there are no other flowers at the funeral apart from family flowers. As an alternative, there is a request that donations are made to St John's Hospice in
Oonagh's name to recognise the incredible support provided to her.
We have placed a memories book on Reception at our Bilsborrow campus, which will be available until lunchtime next Thursday, 1st December. The book will then be made available for any final comments to be added to by attendees on the day in the Equine Cafe.