#NAW2023 - Prestigious golf course operator launches Greenkeeping Academy with Myerscough College
Published

Wednesday 8 February
Myerscough College is delighted to launch a Greenkeeping Apprenticeship Academy in partnership with prestigious operator, Marriott Golf.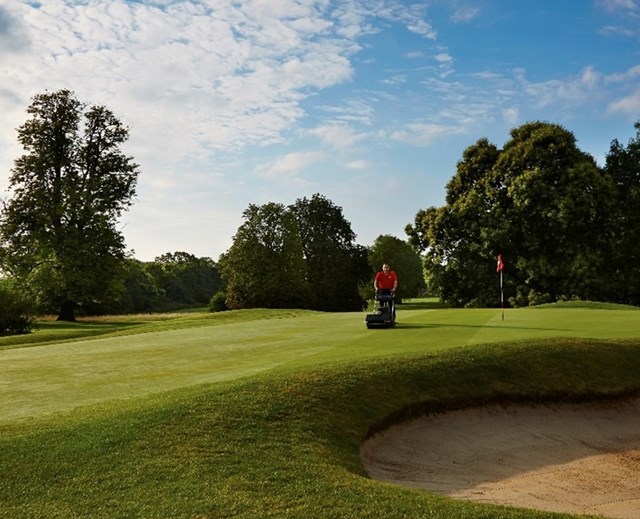 Myerscough College and Delta Hotels by Marriott are excited to announce the launch of the partnership, as part of National Apprenticeship Week.
As one of the world's premier golf operators, Marriott Golf manages the golf experience for over a million golfers each year, including five beautiful courses in England and the South of Wales, where successful candidates will be based.
The Marriott Greenkeeping Academy offers an opportunity for an apprentice greenkeeper to join the company at the chain's country club properties located in Manchester, Derby, Birmingham, Maidstone, and Chepstow.
Apprentices will ensure the course looks at its best, whilst learning a variety of cutting techniques, spraying and disease control as well as how to operate a variety of machinery.
As with all apprentices, the positions are all paid, with candidates earning as they learn on the job, that could turn into a career whilst you complete your greenkeeping qualification.
Lee Price, Employer Services Manager Myerscough College said: "We are delighted to be working with Marriott to recruit the next generation of Greenkeepers into the organisation. This is a fantastic opportunity to kick start a career in the industry.
''I am looking forward to seeing the new recruits progress in their roles."
Apprentices who are successful in gaining a place will initially complete a Level 2 Golf Greenkeeping Apprenticeship under the guidance and tuition of Myerscough College's team of industry experienced Work based tutors. Upon completion it is hoped that progression opportunities will allow advancement onto Level 3 programmes and further career progression within Marriott.
If you are interested in starting your greenkeeping career please contact Claire Moule, Cluster Talent Manager, at claire.moule@deltahotels.com ,or by calling 07733 599782.
You can also email employerenquiries@myerscough.ac.uk or call Employer Services on 01995 642255 to receive an application pack.