#NAW2023 – Myerscough apprentices earn Skills for Life
Published

Tuesday 7 February
The theme of National Apprenticeship Week for 2023 is 'Skills for Life', with a spotlight on lifelong learning and career progression.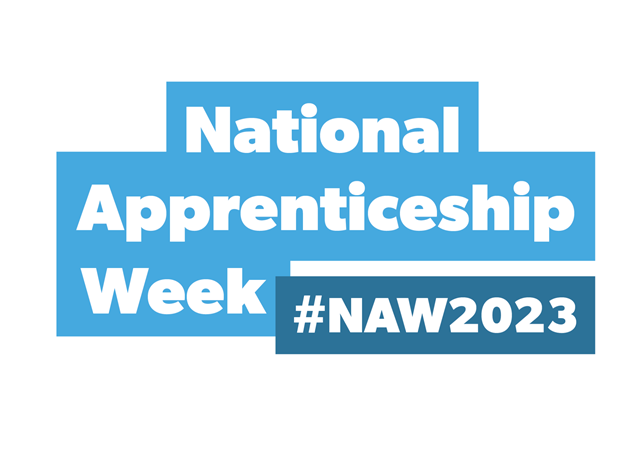 At Myerscough, we have a proven track record of help individuals to build the skills and knowledge required for a rewarding career, across a variety of industries within the land-based sector.
Here are just a few of our 'success stories':
Jarno Ruscoe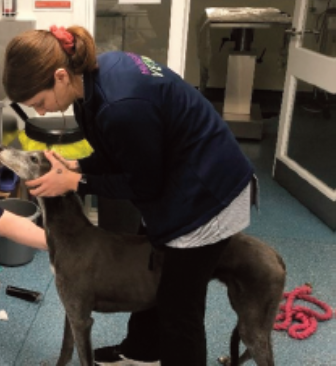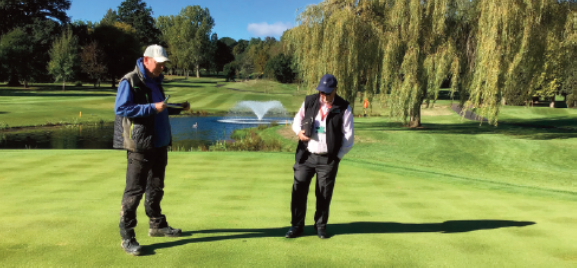 A Myerscough apprentice greenkeeper was handed a 'career defining' opportunity after being given a prestigious industry scholarship.
Jarno Ruscoe, who is completing his Level 2 Apprenticeship and based at Ingestre Park Golf Club is one of five participants to be awarded the ICL 'Continue to Learn' scholarship.  
Scholars needed to demonstrate a commitment to developing their own professional development. Jarno is seen here on the left in the picture with Tutor Jim Cassidy carrying out his mock end-point assessment on golf green evaluation. When Jarno started his Level 2 he was already clear of his career path and has clear plans to become a Golf Course Manager.
Michael Budd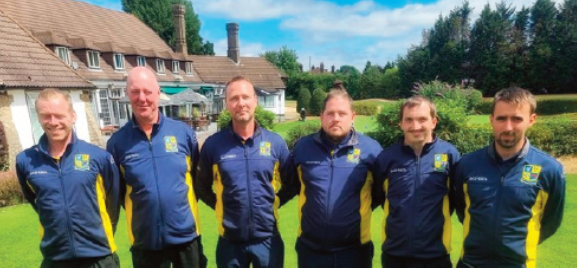 Michael Budd was one the first apprentices who signed up to a Level 2 Greenkeeping Framework in 2015.
It was clear from the start he had a real passion for the industry and wanted to progress. Mike had some struggles with his maths and English as he is dyslexic but managed to overcome this by working hard, asking lots of questions, and taking lots of practice papers before his exams. He was able to pass both maths and English at L2 at the first attempt. He then gained a promotion to deputy at the same course and started his Level 3 apprenticeship, during this I nominated Mike for the TORO Greenkeeper of the Year award he did very well getting to the final.
Mike went on to gain his first Course Managers role in late 2019 for the same company. He then started to take on his own apprentices with Myerscough College. In late 2020 Mike then moved on to manage a 36-hole course in Richmond Park (London) as well as managing a grow-in for a re-modelled course in West London for the same company. 
Mike is now settled on a golf course closer to home and is Course Manager of Shirley Park GC in Croydon. He embraces the whole ethos of apprenticeships and how they can be career changing to the extent that he now advocates this route for his own apprentices.
Thomas Lockett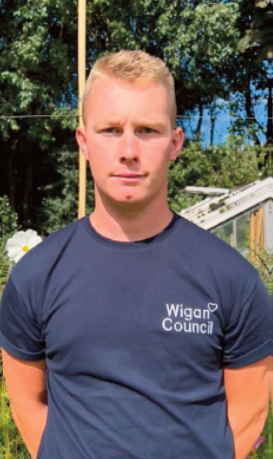 Thomas works at Wigan Council and is a prime example of what can be achieved through a Myerscough apprenticeship programme.  
Thomas has excelled on the course and is at gateway awaiting his final assessments. His work has been excellent throughout and his portfolio reflects this. Tom has engaged on the course and gained the skills and knowledge that he has implemented in the workplace and has overcome personal and professional hurdles when they have arisen. 
Tom participated in Southport flower show and was a credit to Wigan council and as a Myerscough apprentice. He recently applied for a Team Leader role and was successful in his application. When this was discussed with his employer after he was given the promotion, the knowledge and skills he had gained on his apprenticeship were directly referenced as playing a part in the successful interview process. 
Tom is looking forward to the final assessments and has already discussed the next steps he wishes to take relating to gaining further qualifications to excel his career.
Alex Harvey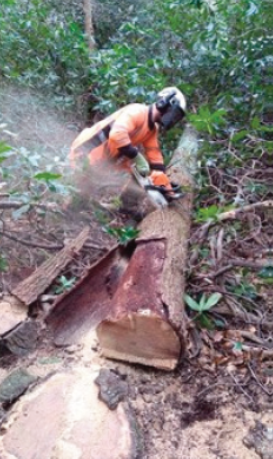 Since Alex started the apprenticeship, he has gained in confidence and skills that have been recognised by his employer. 
During his time with his employer Alex has become a valuable and important member of the team, and has travelled around the country working as a representative of his employer and as a team leader.   
As his skills have developed so has his understanding of the industry and the role of team leader in discussing tasks with the customer and the other members of the team.  This has included giving directions to staff, helping train new team members due to his employer investing in him by sending him on advanced training courses to give him the skills and knowledge to work on the hardest jobs and restricted sites such as those owned by Network Rail. 
Alex is sent to discuss the work to be undertaken with clients, price the jobs, write the job specifications and deliver the necessary works.   
Alex has developed into a valuable member of the arboriculture industry and a highly regarded member of his employers' team.
Catherine Short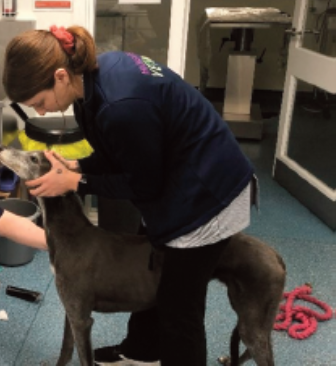 In 2019 Catherine moved to Cumbria working as a full-time musician, before she decided that she wanted a career change after working in the music industry for over 10 years.
Working with animals had always been a dream of hers, and a career that she wanted to pursue when she was younger. Having had no veterinary experience at all, it was a massive decision to make. Catherine decided to take the plunge, left her job, and completed a pre apprenticeship programme with Myerscough College in Animal Care, gaining valuable experience needed to move forward. Catherine then secured a position at Highgate Vets in August 2021 with the support of tutors at Myerscough College.
She was taken on as a Veterinary Care Assistant and is now studying Level 2 in Animal Care and Welfare Standard. Following the completion of this, she hopes to progress to become a student Veterinary Nurse and has already submitted her application for the Level 3 Veterinary Nursing Course at Myerscough college, to hopefully start in January 2022. 
Catherine loves being a care assistant, her day-to-day jobs are so diverse, and every day is different. She is always happy to help and throw herself into anything no matter what the job is. She really enjoys working at Highgate Vets, the team are brilliant and extremely supportive. She does not regret taking her first steps into Veterinary, and is looking forward to her future.
For more information on apprenticeships at Myerscough College please contact the Employer Services Team on 01995 642255 or email employerenquires@myerscough.ac.uk