Myerscough welcomes MPs for campus visit
Published

Tuesday 30 May
Myerscough College welcomed MPs Ian Byrne and Dr Neil Hudson last week.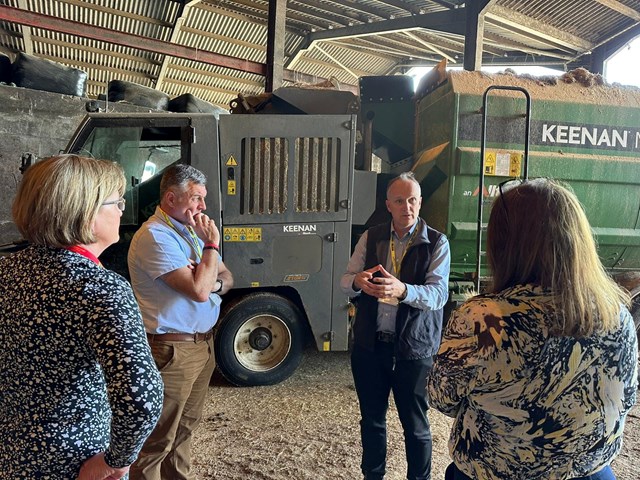 The two politicians were given a tour of the sector leading land-based facilities at the College's main Bilsborrow campus, and to learn more about the important work done to support the agriculture horticulture, equine, engineering, and animal sectors, as well as food security.
Mr Byrne is the MP for the Liverpool West Derby constituency, where Myerscough's Croxteth campus is situated, while Dr Hudson is the MP for Penrith and the Border, where Myerscough's centre at Ullswater Community College is based.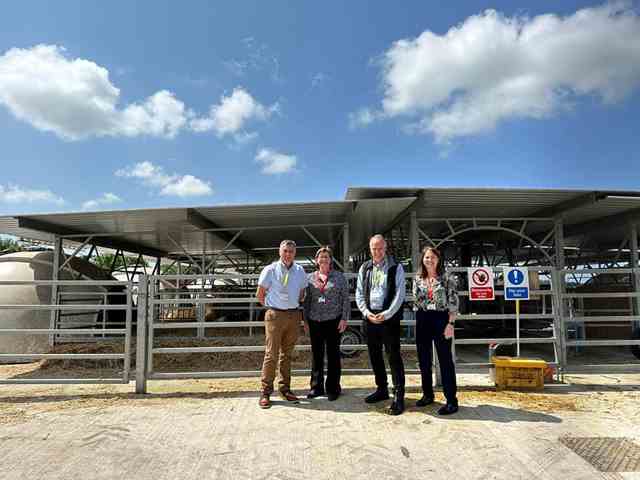 Ian Byrne MP said: ''Thank you to Alison (Robinson, Principal), and Myerscough College for a fantastic and informative afternoon viewing the campus.
''It was great learning about the fantastic innovative work being done from farming to sports and to have the link with Myerscough at Croxteth Park, offering young people from West Derby real practical learning opportunities.''
Dr Neil Hudson MP added: ''It was great to join Ian to see the fantastic Myerscough campus and farms. There is huge strength in training in agriculture, animal care, horticulture, engineering and much more!
''It was also great to discuss their exciting new partnership veterinary medicine school with the University of Central Lancashire.''
The photographs show Ian Byrne MP and Dr Neil Hudson MP, with Alison Robinson, Chief Exec and Principal, and Andrea Gardner, Director of Farm Operations.