Myerscough named one of top turf influencers in UK
Published

Wednesday 8 Dec 2021
A leading industry magazine has named Myerscough College as one of the most influential bodies in the sportsturf industry.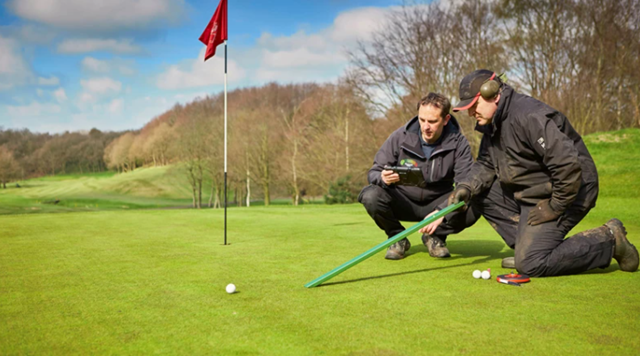 Turf Business has revealed their shortlist for the 2021 Top Turf Influencer Award. The Top Turf Influencer Award recognises the industry's most influential figures who possess an outstanding level of knowledge, experience and skillset within their specific field of expertise.
The shortlist is made up of individuals who create some of the best playing surfaces in the world of professional football, cricket, golf, rugby league and tennis, and organisations who make a real difference in supporting the development of the sportsturf sector in general. A number of the shortlist are Myerscough alumni, or clubs who currently work closely with Myerscough's apprenticeship programme.
Myerscough College is the only training provider to make the shortlist.
Myerscough offers a wide range of sportsturf study opportunities, both in full time programmes at further and higher education level, and also through work-based apprenticeships, for learners both from the UK and overseas.
Learners go on to find employment at all levels, from assistant groundspersons and greenkeepers, to managers of international sports facilities such as Premier League Football Clubs and the major elite Golf Courses.
Myerscough College enjoys a fantastic reputation across the UK and Europe as one of the leading providers of sportsturf education. Ex-students from the programmes can be found at some of the top sporting venues across the country including Wimbledon, the Santiago Bernabeu in Madrid and St Andrews.