Myerscough hosts Legend Fires North West Stages
Published

Monday 21 Mar 2022
The biggest rally in the North of England proved to be a massive success at the weekend, based at its home at Myerscough College.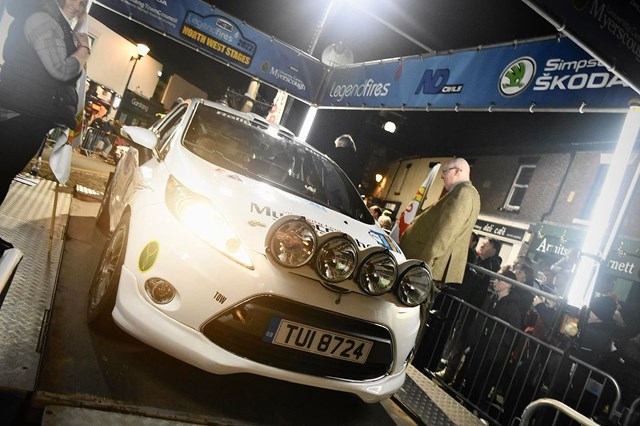 Myerscough's state-of-the-art Motorsport Centre proved to be the perfect choice for hosting the Central Service & Scrutineering, as well as the start and finish, for the rally, comprising of 60 stage miles over 14 special stages on closed public roads across the borough of Wyre.
Myerscough had a significant presence throughout the event, with students and staff acting as marshals and other event staff, as well as a number of cars competing in the event itself. Meanwhile, the campus itself was completely transformed with cars and pit crews working throughout the day.
The rally began with a ceremonial start in Garstang town centre, before a full day of competition for a 125-car field on Saturday, followed by a winner's ceremony.
The Legend Fires North West Stages was cancelled in both 2020 and 2021 due to the Coronavirus pandemic. Once again Myerscough College provided the event's official Rally Headquarters and the central service area for competitors.
Myerscough's team of Danny Cowell & Liam Whiteley Motorsport debuted Danny's student-built Talbot Samba, while Bart Lang & Phil Boyle contested the event in the Myerscough College Motorsport Fiesta R2, and local driver Anthony Harrison and Ella Tyson hired the College's Nissan Micra.
Students from Level 3 BTEC, FdSc and BSc Motorsport, and a contingent of Agricultural Machinery Engineering study programmes ran the three cars on this closed road asphalt event.
As if that wasn't enough, they had the additional responsibility of running two more cars on the event, the Mitsubishi of Howard Price and historic Hillman Avenger of John Livermore.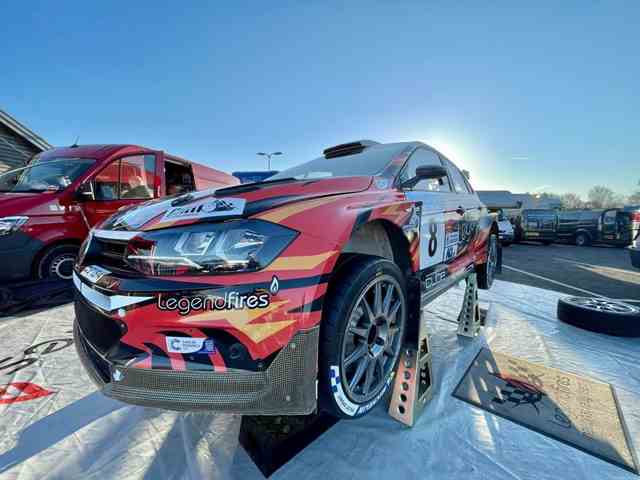 Myerscough College continues to offer students experiences of working at prestigious events on the motorsport calendar in addition to their course studies as part of their enrichment.
Occasions like this give the students crucial real life experience on events where they'll be working alongside potential employers. The students get to experience, first hand, a major event and such experience looks great on their CV when they apply for jobs within the industry.
Myerscough also boasts a strong rally heritage having a long-established motorsport department with stage rallying a core element of their activities and a number of lecturers having strong links to the sport. It has long established links with a number of Lancashire based Motor Clubs who have been instrumental in the organising of the event for many years.
By bringing the rally to Myerscough and engaging with staff and students, that in itself provides valuable educational benefits, providing first-hand experience of the running of a major motorsport event.
Phil Boyle, Myerscough motorsport lecturer, said: ''The Legend Fires North West Stages went amazingly well for the college. It was amazing to look out of my office window to see all the top crews crossing the start line.
''Our management and logistics students along with commander Simon Moss put on an amazing start and finish in Garstang. Our competition car students kept a number of cars running, not just the four College cars but for a number of associates. Danny Cowell for his non-stop effort and Kyle Williamson for guiding the students. Chris Boyle not just my son but work colleague, the new media generator! Set up the display of our electric vehicles that caught a lot of attention. I feel incredibly proud.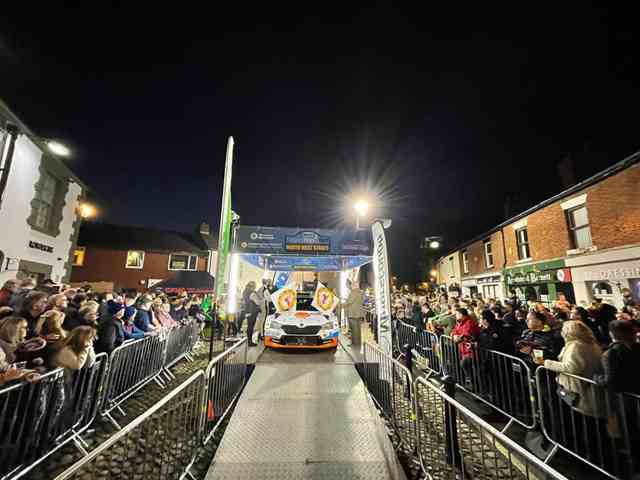 ''It was also a great chance to meet up with many former students and staff, and it was nice to show colleagues from other departments what we do, and where our passion comes from.
''I'm incredibly proud to work for Myerscough College Motorsport and of all our staff and students. What a weekend!''
Read more and see more photos and videos of the event here and here