More basketball students set for transatlantic adventures
Published

Thursday 16 Apr 2020
Three more Myerscough College basketball students are set to continue their studies, careers and development in the USA.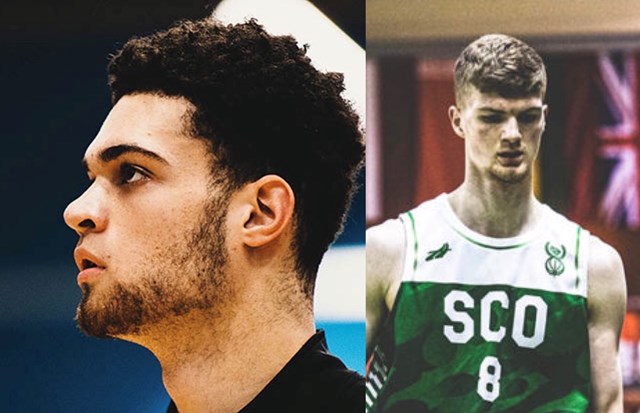 Sam Chigbo and Lewis McGlasson have both committed to Blinn College, in Texas.
Sam stands at 6 foot 11 tall, and Lewis 6 foot 4, and in addition to their studies, both enjoyed a great season on the court, playing big roles in Myerscough's journey to the European Youth Basketball League regular season championship, as well as helping Myerscough claim its fourth EABL (Elite Academy Basketball League) North Conference regular season title and a spot in the playoff finals, where Myerscough reached the Championship game as top seeds before the season was cancelled due to the Coronavirus outbreak. They also played in Myerscough NBL Division 2 team who made historic a run to the National Cup semi-finals earlier this year.
Sam said: "This is a big achievement for me. It gives me the next step in my basketball career, as well as an academic future. I've had lots of conversations with all the coaching staff and they showed interest in me not just as a basketball player but as a person."
"The Academy gave me a chance to play and train against high-level players and in strong competitions. The coaches took the time to work with me to help me improve my game and have been important to my growth as a basketball player."
Lewis said: "Myerscough has been a crazy journey — the coaching staff have helped me every step of the way in becoming the player I am today and I am forever grateful for that.
''From early morning workouts, the flights across Europe, the long bus trips, the time, effort, and commitment, they've invested in me as a player and a person.
"It's obviously a great feeling. It's been my goal to play collegiate basketball in the United States so to realise that dream is amazing. Blinn is a great basketball programme, but it also has a family environment, which I love. They develop relationships with their players and are interested in furthering sporting and educational careers."
Amari Williams will be heading to Drexel University in Philadelphia, where he will join fellow Myerscough alumni, Mate Okros.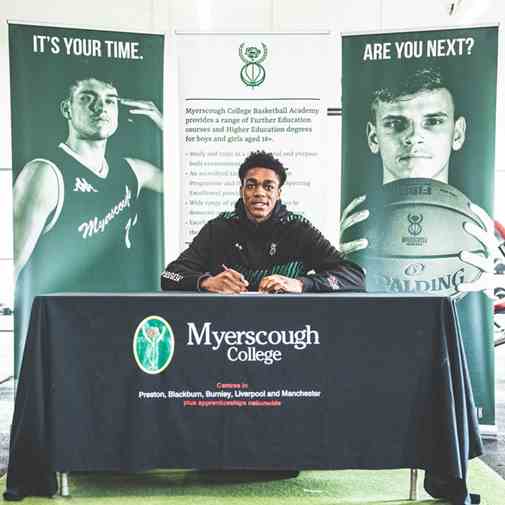 Drexel Men's Basketball Head Coach, Zach Spiker, said: "Amari is a young man we have been familiar with for quite some time" Spiker said. "He has the physical size and length along with a skill set to help our programme.
''More importantly than his ability, Amari understands our values as a program and is excited to become a member of the Drexel community."
Sam, Lewis and Amari are the latest in a long line of Myerscough College basketball students to have moved Stateside to further their ambitions over the last few years.
For more details about the range of basketball study programmes available at Myerscough College, CLICK HERE
You can find out more about Myerscough Basketball Academy HERE 
by Dave Salmon
DSalmon@myerscough.ac.uk