#GroundsWeek - recognising the contribution to the turf care sector
Published

Thursday 3 Mar 2022
It's #Groundsweek.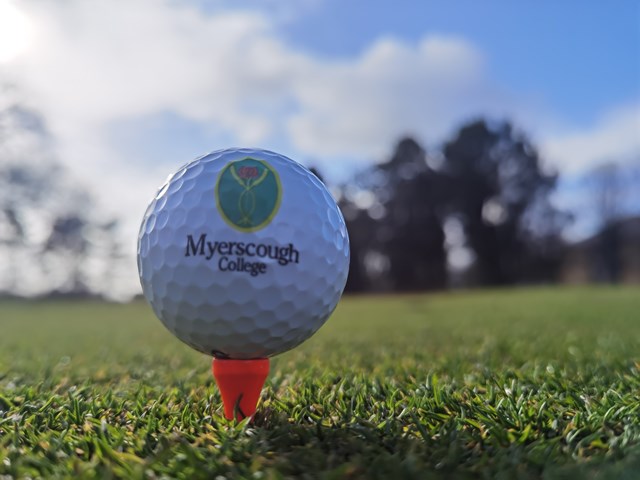 The celebratory week includes an awareness campaign launched by the Grounds Management Association, highlighting the vital role the sector plays in making sport possible and keeping green spaces accessible.
Myerscough College enjoys a fantastic reputation across the UK and Europe as one of the leading providers of sportsturf education. Ex-students from the programmes can be found at some of the top sporting venues across the country including Wimbledon, the Santiago Bernabeu in Madrid and St Andrews.
Did you know? Myerscough has worked with a range of Premier League football clubs, including Manchester City, Liverpool, Everton and Leicester City, taking care of their grounds team requirements, and placing apprentices at some of the biggest and best stadiums and training complexes in the country.
Tottenham Hotspur is one of many clubs to choose Myerscough as their training provider.
Earlier this year, a leading industry magazine has named Myerscough College as one of the most influential bodies in the sportsturf industry. The Turf Business Turf Top Influencer Award recognises the industry's most influential figures who possess an outstanding level of knowledge, experience and skillset within their specific field of expertise.
A Myerscough College apprentice was named the best student greenkeeper in the country after he scooped a prestigious national industry award.
Matthew Milligan won the 2021 Toro Student Greenkeeper of the Year, a national contest hosted by the British and International Golf Greenkeepers Association, BIGGA, and is sponsored by turfcare machinery and irrigation manufacturer Toro alongside official UK distributor, Reesink Turfcare.
Each year, a selection of the best student greenkeepers, selected from regional interviews hosted across the country, head to the two-day finals of the event, where they complete a variety of tasks designed to test their industry knowledge and their commitment to the profession.
Many students go on to make big name's for themselves in the sportsturf industry after completing their qualifications with Myerscough.
One of them is Dan Hill, Assistant Groundsman at Harlequins – who play in the Premiership, the top level of English rugby union.