Get ready for Myerscough's Careers Event and Arbor Day
Published

Wednesday 4 January
Myerscough's annual Careers Event and Arbor Day takes place next month.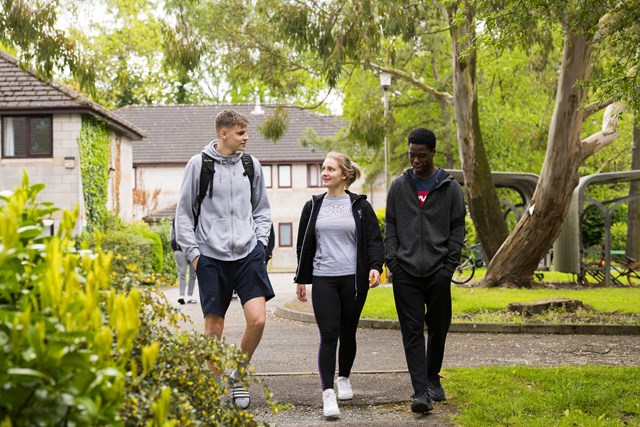 The aim of the event is to inspire our students to consider new opportunities and to develop their career management and employability skills.
Meanwhile, the fourth Arbor Day is an event to celebrate all things trees and arboriculture.
The event, on Wednesday 8th February, will comprise of a face-to-face event held at the College's main Preston campus, and will involve students from across Myerscough's north west centres, with the opportunity for them to talk to representatives from a range of sectors in exhibition spaces, and to attend workshops and seminars led by industry professionals.
Myerscough are now seeking help from employers, to assist with inspiring students to consider new opportunities and to develop their career management and employability skills.
We hope that you would like to participate in this event by either:
Having a stand and informally chatting to students about jobs and opportunities, and/or by
Facilitating a group workshop or talk. This session would be roughly 20-30 minutes long and could be a presentation on a topic of your choice, such as, how you got to where you are now, or an opportunity to share your knowledge on things that you wish you knew when you first started in you field.
To register your interest in taking part as an exhibitor, or as a guest speaker, please book on Eventbrite.
Once registered, more details will follow closer to the event.
Myerscough's Careers Leader, Jackie Hough, said: ''We greatly value the advice and time that employers and organisations give to our students by supporting these events. It is hoped that, as a result of speaking face to face to industry professionals, our students will improve their career readiness and gain a better understanding of what employers are looking for when recruiting.
''We would also like to take this opportunity to ask if you would like to sponsor an award for the student who demonstrates outstanding employability skills and makes the best impression upon exhibitors and speakers for their dedication, enthusiasm, and motivation to succeed in their chosen career path.
''We aim to encourage our students to develop these skills through our own Myerscough Award which has 3 levels - Bronze, Silver, and Gold. If you would be willing to sponsor a special achievement award for this event, this would be amazing and help us to promote the message of the importance of developing the skills that employers are looking for.''
If you have any questions, please contact the Careers Team by email at careers@myerscough.ac.uk, or by telephone on 01995 642177.