Furness students take first steps into animal management careers
Published

Tuesday 22 Sep 2020
A new partnership that will support future careers in the animal care or countryside management sectors has launched.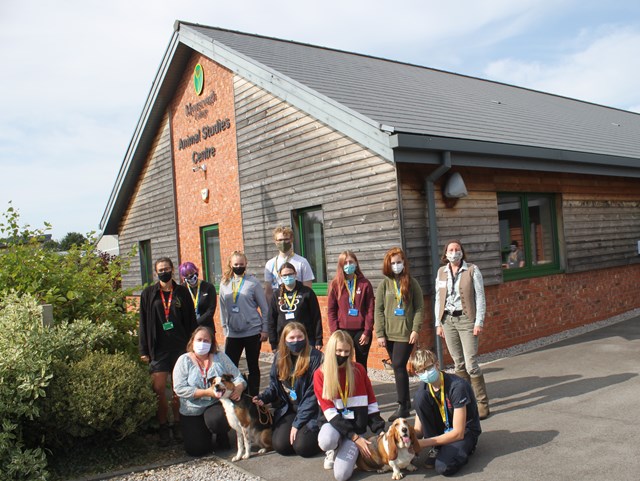 Myerscough College welcomed the first cohort of students from Furness College, for their first taste of practical experience on a Level 3 programme in Animal Management.
Learning is spread across both centres, where they learn theory at Furness's sixth form campus in Barrow, and travel weekly to work with animals in Myerscough's state-of-the-art facilities, at the College's main Bilsborrow campus. They will also enjoy the chance to do field work and work experience in Furness and the South Lakes. During the programme, they will go on to learn about animal behaviour, genetics and conservation and gain the two-year science-based qualification.
Head of Animal Studies at Myerscough College and University Centre, Ursula Jeziorski, said: ''We're really excited to be partnering with Furness College, extending our programme into South Cumbria.
''Our £3 million Animal Studies Centre is sector-leading and it's a perfect environment for the new students to learn and develop their passion for the industry. They will gain practical skills and also have the opportunity to care for a wide range of companion animals such as dogs, cats, rabbits and ferrets, farm animals and ponies and more exotic species, such as geckos, lizards and invertebrates.
''There are countless education and career opportunities for learners on this programme to pursue and we look forward to seeing their progression over the coming months.''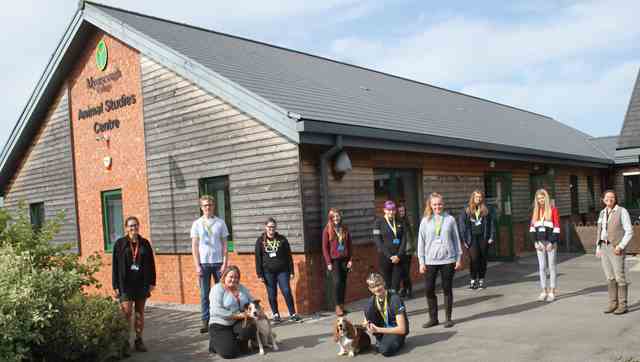 Furness College science tutor Jenny Holden-Wilde, who is leading the programme, said the course gives students the experience of working with a vast range of species from reptiles and rodents right through to sheep, horses and other farm animals.
She said: "The class are great, and they are very excited about getting started on the hands-on learning. They all have animals at home or within their smallholdings and are keen to expand their knowledge asking lots of questions. We have several who are keen to be veterinary nurses, a budding zookeeper and a few who want to go into gamekeeping and countryside management.
"The first topic we have been looking at is animal health, learning how to take an animal's pulse and temperature and they are all bringing lots of ideas to the classroom in how to spot changes in animal wellbeing."
Furness College Principal and Chief Executive Andrew Wren said it was vital for students from the area to have access to specialist teaching in land-based education.
He said: "We are delighted to partner with Myerscough where the facilities are absolutely amazing and will offer our students an incredible insight into animal management, supported by teaching from experts in the field."
One of the new group of students, Greggor Ross, said he couldn't wait to get going.
He said: ''The facilities here (at Myerscough) are very good.
''I've always liked animals and thought that this would be a good course to do, especially as there is nothing similar on offer locally.
''I'm also interested in conservation, so this is a perfect course for me.''
by Dave Salmon
DSalmon@myerscough.ac.uk