Basketball students enjoy masterclass from top American coach
Published

Tuesday 6 Dec 2022
Myerscough College basketball students were treated to a masterclass from one of the sport's most highly respected American coaches.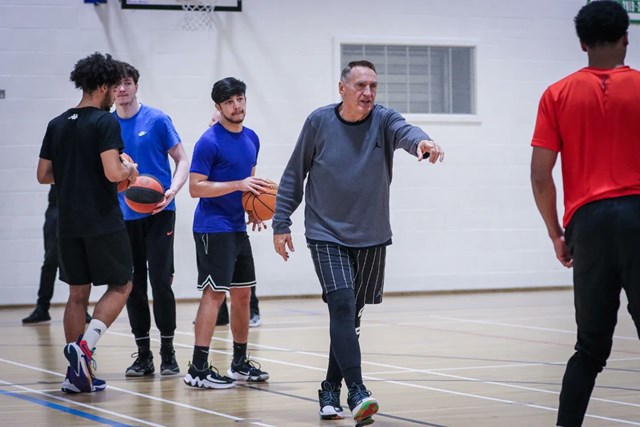 World-renowned NBA Shooting Instructor, Dave Hopla, visited Myerscough's High Performance Centre for Sport to deliver a lecture and demonstration.
The students also took part in an intensive practice session with Dave observing as part of the visit.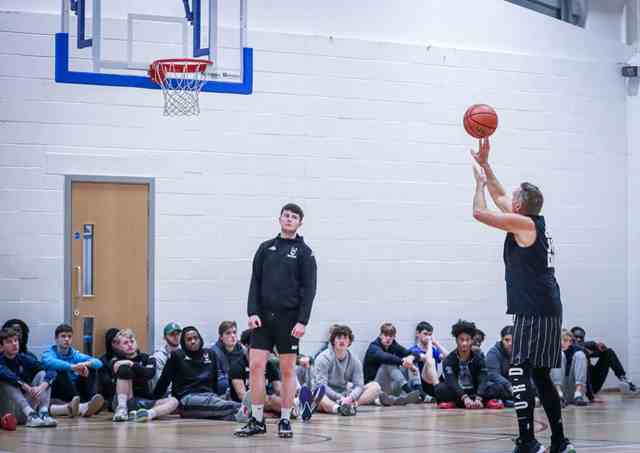 Dave is considered by many to be the top basketball shooter in the world, and is famous for uniquely tracks every single shot he makes on the court. Over his career he has held a number of World Records for the accuracy of his shooting.
Myerscough was delighted to welcome Dave for a similar session back in 2018.
Dave says: ''Whenever I go into the gym and see the kids, it inspires me to keep doing what I'm doing.
''If I can get through to one or two kids in a session then it's been well worth it.
''It's exciting being in new places and in front of new people. One thing I say to the students is you've got to master the basics, and then keep a track of your shots. How do you know if you're getting better if you don't keep track? You can't improve if you don't measure.
''You should always challenge yourself to keep fresh and motivated. Hopefully now the students will want to get involved in extra work with the coaches, and I'm sure they'll be hammering home that's no excuse for not having a good work ethic.''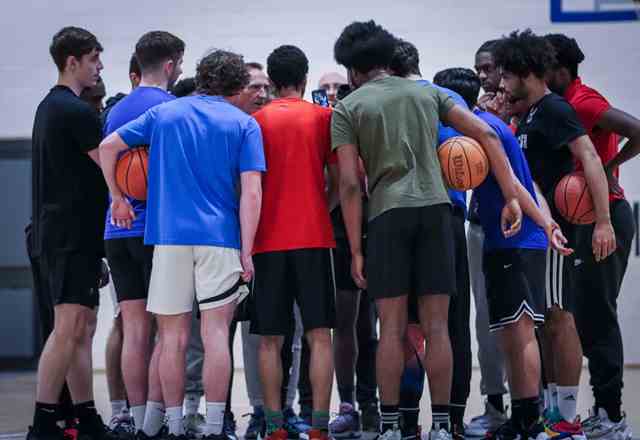 Designed to provide students with the unique opportunity to live and train as professional athletes, the Myerscough Basketball Academy helps develop a comprehensive understanding of the game, whilst studying towards academic qualifications that are designed to provide the ideal pathway to university level degree courses or the professional world of basketball.
Students receive high quality coaching every day, from both a team and individual perspective with the course encompassing academic lessons, coaching sessions, rehabilitation clinics and competitive fixtures. It is supported by qualified tutors and highly experienced coaches.