Myerscough welcome return of Olympic Dressage legends
Published

Wednesday 15 Dec 2021
Olympic Dressage legends, Charlotte Dujardin CBE, and Carl Hester MBE, have appeared at two special Christmas event at Myerscough College's International Equine Arena.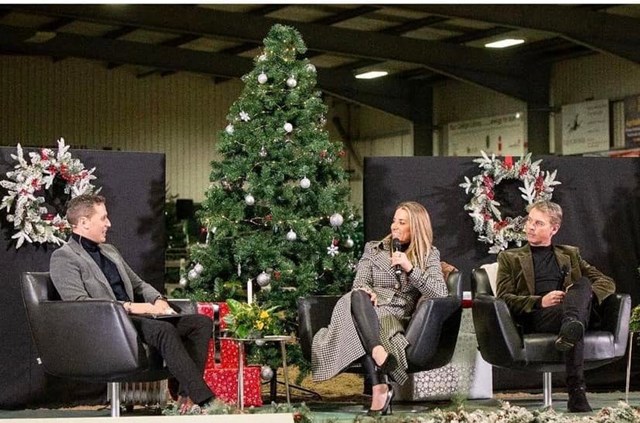 First came 'A Christmas Evening With Carl Hester and Charlotte Dujardin', before Charlotte's sold out 'Through The Levels Masterclass'.
Carl and Charlotte sat down for an intimate and detailed discussion about their partnership and their careers to date; their horses, work ethic, the highs and lows of competing at the top of their sport and hopes for the future, as well as their experiences over the last few months in Tokyo, at the Europeans, Nationals and beyond and how this unprecedented year has been for them and their horses.
Following the sell out of her last masterclass, also at Myerscough College in 2019, Charlotte, Britain's most successful dressage rider in history, then returned for a special show, working with a number of horses and riders throughout the day, as she demonstrated the training techniques that have kept her on podiums around the world for years.
Carl is no stranger to Myerscough, after he thrilled a packed house inside the International Equine Arena back in 2018, which included a surprise appearance from legendary Dressage horse, Valegro. Meanwhile Charlotte's last appearance at Myerscough was in 2019 and also in 2020, again to a sell-out crowd.
Charlotte and Carl are two of the most famous names in Dressage today, and to riders and equestrian fans around the world, they both need no introduction. Multiple medallist and Olympic rider Carl is one of the most in demand trainers in the world and a master horseman, while Charlotte Dujardin renowned across the globe as Britain's most successful dressage rider in history.