Myerscough score with Morecambe Football Club pre-season training camp
Published

Thursday 4 Jul 2019
Myerscough College has welcomed Morecambe Football Club for a pre-season residential training camp.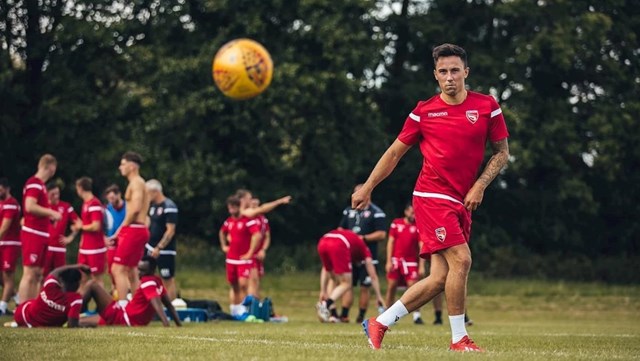 The club organised a getaway for the squad to train and stay at the College, and use its excellent facilities, including high quality grass pitches, gym and High Performance Centre, in a move that has delighted boss Jim Bentley.
He said: "A few years ago we went away to St Andrews in pre-season and it was excellent.
"We haven't been able to do that since then but we are in a position now where we can use the fantastic facilities here that suit all our needs.
"It's great because this is probably the hardest week of the pre-season.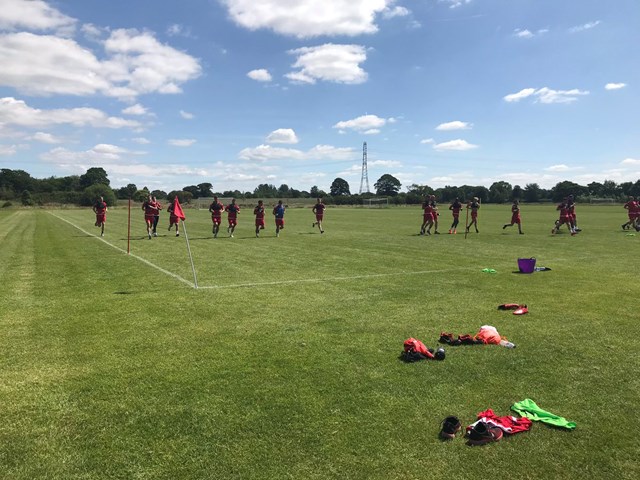 "By coming here we can cram in three or four sessions a day on excellent pitches and a great gym and strength and conditioning room and we can do that without the lads driving up and down the motorway to get here.
"But aside from that, it is a great way to get the team together.
"We have a pretty full timetable of events and the lads can enjoy them and get to spend time with each other as well.
 ''Socially it's great too as you get all the new lads interacting, eating 3 meals together, and spending time in evenings, and that's massive for team spirit.
''I can't thank Myerscough enough for making us feel welcome. Here we've got everything at our disposal and it's been really positive.''
by Dave Salmon
DSalmon@myerscough.ac.uk