Myerscough Rugby triumph at Portugal Rugby Youth Festival
Published

Tuesday 23 Apr 2019
Myerscough College's rugby students have been crowned champions of Europe's premier youth tournament – the Portugal Rugby Youth Festival.
The Portugal Rugby Youth Festival is considered to be the best European rugby tournament for youth teams, giving Myerscough students team an unforgettable enrichment experience both on and off the pitch. All matches were played within the Lisbon University Stadium Complex.
The Under-19s boys event saw Myerscough face formidable competition from countries including Australia, France, Wales and the USA. A tough schedule for the squad saw them play games over a two day competition, in 30 minute matches.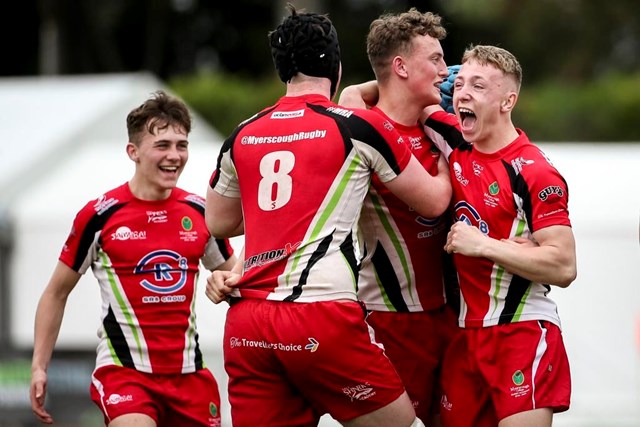 Myerscough U19s were unbeaten through their six matches in the tournament, winning their group after games against Pencoed Youth (Wales, 19-0), Bishop Shanahan (USA, 34-0) and SC Pamiers (France, 15-13). A quarter final clash saw them defeat CDUL (Portugal, 5-3), before victory in the semi-final against Windhoek HS (Namibia, 7-0).
Myerscough contested an all English final, emerging 13-0 winners in a keenly-contested match against Truro College, to take the title.
In addition, Myerscough student, Tom Walker, was voted Player of the Tournament for his performances.
It was also a highly enjoyable tournament for Myerscough's Under-17 squad, with wins against Erikslund Rugby (Sweden, 31-0), Academica (Portugal, 10-5), Sao Miguel (Portugal, 22-0) and USA Schools (17-7) on their way to making the Plate Final in their age group.
This year's event saw 115 teams from around the world participate, watched by special guests including Portuguese Prime Minister, António Costa, and World Cup winner Lewis Moody.
Myerscough College coach Matt Garrod said: "We enjoy this tournament, the competition and the first-class organisation and have been supporting it for many years. Coming here to Lisbon is a reward for our lads who have worked hard throughout a long tough season, which started back in August.
''It was a brilliant experience coaching the guys out in Portugal and winning the tournament.''
Myerscough College Rugby Academy tutor, Steve Gough, said: ''The players were very focused on every game and always exceeded expectations. We're very pleased with how they played. Games with foreign teams are not easy and it took a lot of determination on the field to achieve the results.
''The way the whole tournament has been run has been excellent.''
''It was a brilliant few days with a great group of young men. We are very proud of our team. Thank you for all the support and for all the messages from back home.''
There is still time to apply for a place on a rugby studies programme for September entry. For more details, CLICK HERE
by Dave Salmon
DSalmon@myerscough.ac.uk