Myerscough Rugby Academy unveil new headline sponsor
Published

Friday 21 Sep 2018
Myerscough College Rugby Academy has welcomed bosses from the team's new headline sponsor for a visit.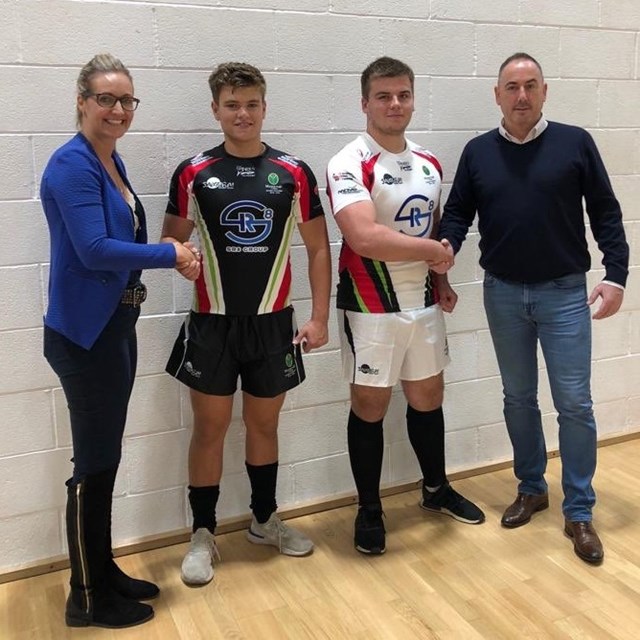 Natalie Smith and Jim Rogerson, Directors from the SR8 Group, visited Myerscough's main Bilsborrow campus this week to meet rugby students that the sponsorship directly helps, have a tour of the College's High Performance Centre for Sport, and to watch the 1st XV in action during a crucial AASE League game against Moulton, which Myerscough won 41-5.
Based in Leyland, the SR8 Group is a specialist provider of medical, security and training services, both in the UK and internationally.
They said: ''The new playing kit looks fantastic.
''Myerscough College is a fantastic place to be. The College has a great ethic, great staff and of course a great Rugby Academy.  We are proud to be a part of it.''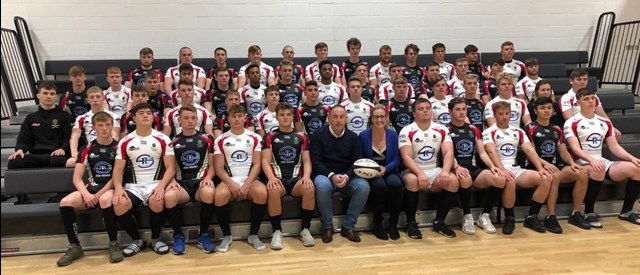 The College's excellent track record academically and on the playing side, coupled with the nature of SR8's business, makes for a perfect partnership, with the company's logo being proudly displayed on the front of the Academy's playing kit.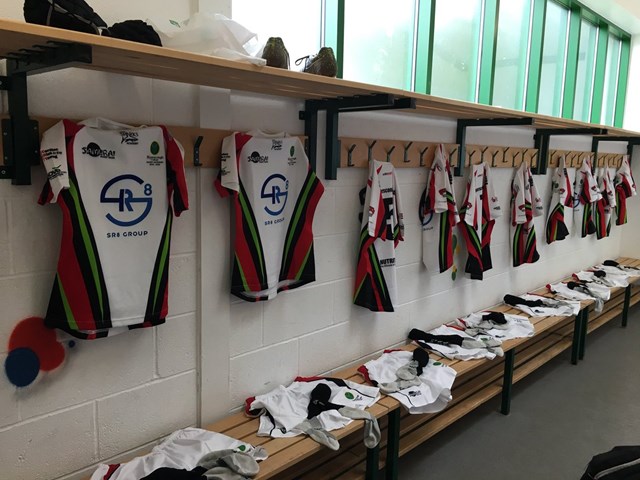 Steve Gough from Myerscough College's Rugby Academy, said: ''Medical provision can often be neglected in grass roots sport. In the professional game it's taken very seriously and lower down the chain it can be less of a priority.
''It's a great sponsorship deal we feel it's a very good fit. We're delighted that they are part of our set up this season.
''Thanks also to our other sponsors this season for their support - Nutrition X, More Sports, UCLan Sport, Rugby Sense, Travellers Choice and Guy's Thatched Hamlet. We're also delighted to be supporting the charity CRY (Cardiac Risk in the Young).''
The photographs show the side's new playing kit, and Natalie and Jim from the SR8 Group, with the Academy captains, and the rest of the squad.
by Dave Salmon
DSalmon@myerscough.ac.uk