Myerscough pledge to become equality & diversity leaders
Published

Tuesday 9 Feb 2016
Myerscough College is pledging to become a leading provider in equality, diversity and inclusion in the education sector after achieving the prestigious Stage 2 'Investors in Diversity' award.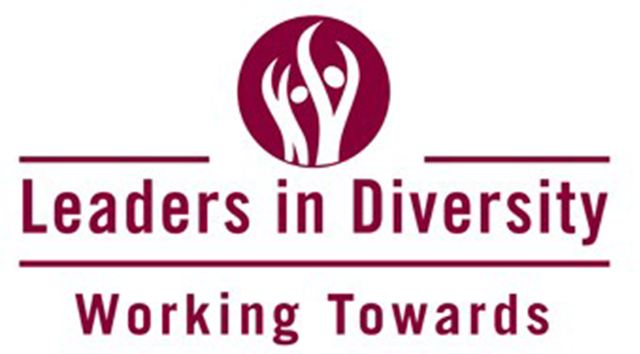 The 'Investors in Diversity' quality mark is awarded to establishments who strive to improve Equality, Diversity and Inclusion (EDI) practices within their organisation. Myerscough already held the stage 1 award and were assessed at the end of last year for the next level.  Now this has been achieved, the target is to become a 'Leader in Diversity' by the end of the year.
Alison Robinson, Vice Principal of Myerscough College, said: ''I am absolutely delighted that we have received Stage 2 of Investors in Diversity by the National Centre for Diversity. This is a huge credit to all of the hard work that has been put in by our staff and students over the past two years and recognises the fantastic progress we have made on our equality, diversity and inclusion journey.
''Lots of good practice has been identified and of course some recommendations for us to take forward over the coming months as we now work towards Stage 3 – Leaders in Diversity.
''Only a handful of colleges nationally have achieved the Leaders in Diversity kitemark and as a College we are absolutely committed to continuing to make sure that Myerscough is a great place to work and study for all our staff and students where everyone is listened to, respected and valued.''
Investors in Diversity assessor, Bruce Waller, commented: "It has been quite clear for me to see that appropriate investment has gone in to the development of the Investors in Diversity action plan and this has been supported by senior managers and staff.
''Additionally, much work has been done in regard to training, communication and refreshing a number of key policies and procedures and in some cases, this has led to considerable improvements in the staff survey results".
Myerscough's Equality, Diversity & Inclusion Coordinator is Becky Wood, who has been in post since the beginning of the year. She says: ''When you start a new job you naturally have a lot of questions but I can already see that EDI is really respected and embraced at College, which is great to find.
''Equality, Diversity and Inclusion is an important issue. I think sometimes the term 'equality and diversity' can be a bit of a 'turn off' for people, which is a real shame because they mean such good things! Equality is all about ensuring people are treated fairly and equally and no less favourably because of any specific need they might have.
''This includes areas such as race, gender, disability, religion or belief, sexual orientation and age, amongst others. By promoting equality we should be removing discrimination in all of these areas. Bullying, harassment and victimisation are also considered as equality and diversity issues.
The Investors in Diversity Award is recognised as much more than just a highly prized and prestigious quality mark. Those achieving the Investors in Diversity Award are enabled to take a structured and planned approach to embedding EDI at the heart of what they do. The College have set up an active Equality & Diversity Good Practice Group and ED&I is also heavily included in staff CPD (Continuing Professional Development).
Becky adds: ''By considering diversity we aim to recognise, respect and value people's differences. By celebrating and valuing our differences we can all contribute and realise our full potential by promoting an inclusive culture for all staff and students.
''It's important that we don't just establish good practice in this area, but fully embed it across all that we do by taking 'a hearts and minds approach', and I would suggest this is this thinking that everybody connected to the College needs to adopt. It's just about encouraging fairness and respect.
''Everybody has opportunity to incorporate EDI in to their daily roles. There are spontaneous opportunities for us to all contribute to positive EDI conversations every day. We all have different opinions and attitudes, which is natural, and we are fortunate to live in a free society where 'individual liberty' is one of our values. This presents an opportunity for us to raise awareness of another of our values, 'mutual respect and tolerance'. We can use these natural opportunities to hold positive and constructive discussions whereby our differences are shared and our values are at the heart of the conversation.''
by Dave Salmon
dsalmon@myerscough.ac.uk