Myerscough lecturer elected chair of British Cattle Breeders Club
Published

Friday 2 Mar 2018
A Myerscough College & University Centre lecturer has been named as the new chair of the British Cattle Breeders Club.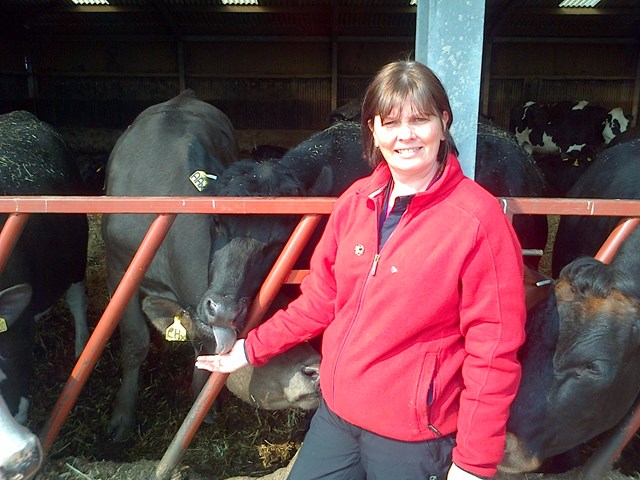 Anya Westland, Senior Lecturer and Researcher Agriculture & Countryside, has been involved with the BCBC for a number of years already, and has now been elected Chairperson of the organisation for 2018/19. The British Cattle Breeders Club is a unique mixture of farmers, scientists and industry personnel all dedicated to the advancement of cattle breeding in both the dairy and beef sectors. Myerscough students attend their conference each year, with the appointment strengthening links between the College and the club.
Anya said: ''Last year I was elected Vice-Chair and this year was the 70th Anniversary of the Club. This is a great honour as in the past it has been mainly men and mostly farmers or breeders. The last female chair was in 2010.
''The club is a mix of farmers, students, breeders, scientists and industry working together to improve the UK cattle industry. My main role will be to co-ordinate the organisation of the 2019 conference with the committee and steering group. This will involve several meetings over the year, which will held at our Food and Farming Innovation & Technology Centre. The committee is made up of people from varied organisations that are very influential in the industry.''
Craig Thompson, Head of Agriculture & Countryside at Myerscough, said: ''Well done to Anya on her recent election as Chair of BCBC.
''It is a considerable achievement and is testimony to the hard work that she's put in with taking students to the conference, developing their networking skills and employability opportunities and promoting the College at a national level.
''This role will really help enhance Myerscough's reputation at a national level.''
For more details about the club, click here: https://www.cattlebreeders.org.uk/
by Dave Salmon
DSalmon@myerscough.ac.uk