More basketballers set for transatlantic adventures
Published

Wednesday 20 Mar 2019
Two more students from Myerscough College's Basketball Academy are set to further their careers, studies and development in the USA.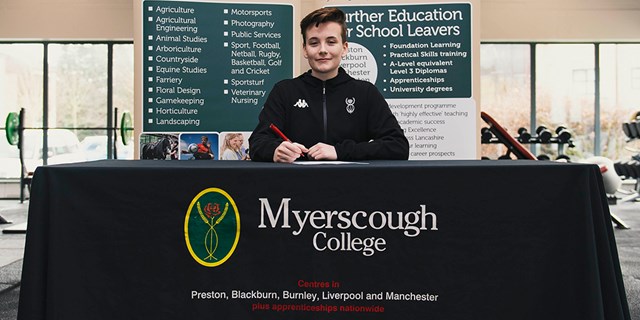 Jess McGrath has committed to Cowley College in the United States.
Cowley College is based in Arkansas City, Kansas, and competes in the NCJAA's Region IV Conference. The Lady Tigers finished second in the KJCCC East in 2018-19.
Jess said: "It's just amazing. I've been working so hard for this, so to be able to achieve a goal I had set for myself when I came to Myerscough is a great feeling.
"I've really pushed myself out of my comfort zone this season. Myerscough made me realise that I can do so much more than I thought I could have. I've improved so much and I'm really going in the right direction."
Jess joins Cowley following two years at Myerscough College, where she played in Basketball England's Division One and Two and the Women's Elite Academy Basketball League (WEABL).
The 18-year-old is the fourth female student-athlete from Myerscough, and second this season, to commit to furthering their basketball career in America since the women's programme was established in 2016.
Meanwhile Samuel Keita has announced his commitment to Casper College, in Wyoming.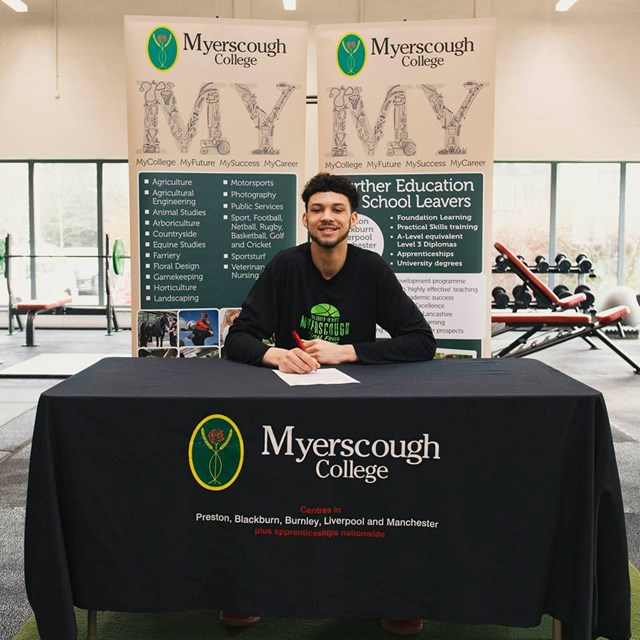 Sam said: ''It took a lot help and a lot of different people to get me here and I'm grateful for every opportunity I've received.
''Myerscough is such a great platform to prepare to make the move to America because the training is always difficult and the coaching staff has high expectations.
"I like the family environment at Myerscough and I feel I'll get that same experience and sense of community at Casper. I have a lot of trust in Dan [Russell, the coach] and I'm excited to get to work."
This year, Sam has featured for Myerscough in the European Youth Basketball League (EYBL), Basketball England's Division Two and the Elite Academy Basketball League (EABL).
Jess and Sam join a string of other Myerscough students who have moved Stateside to further their ambitions over the last few years.
For more details about the range of further and higher education study programmes in basketball available at Myerscough College and University Centre, CLICK HERE
And you can also find out more about Myerscough Basketball Academy HERE
by Dave Salmon
DSalmon@myerscough.ac.uk 
Additional words and photos by Allen Gunn