Introducing Myerscough's new Vice Principal & Deputy Chief Executive
Published

Tuesday 17 Apr 2018
Steven Downham-Clarke is Myerscough College and University Centre's new Vice Principal & Deputy Chief Executive.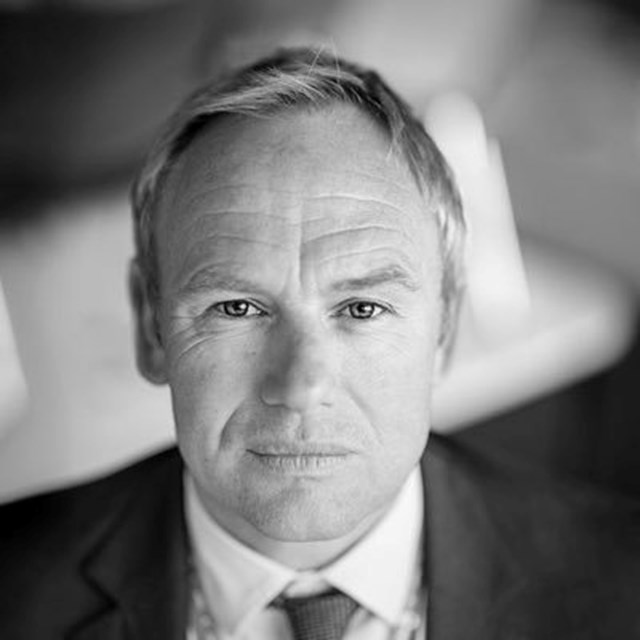 Steven replaces Alison Robinson, who has taken up her new role of Chief Executive and Principal, upon the retirement of Ann Turner.
Steven comes to Myerscough from Kirklees College, where he held the position of Assistant Principal, with strategic responsibility for FE Study Programmes and Apprenticeships. Under his leadership he looked after six departments, including Land Based, Construction, Engineering and all STEM activity for the College (Science, Technology, Engineering and Maths). Steven was also the College lead for Employer Engagement, including establishing a new Process Manufacturing Centre, working with several blue chip companies and the Local Economic Partnership (LEP) to establish it.
Prior to this Steven worked at Bradford College as Head of Sport and Public Services, and has also run his own private training company and worked at Hopwood Hall.
Steven said: ''I have been looking forward to starting since being made the offer of opportunity in late November. Through my notice period at my previous college I had an Ofsted inspection, two visits from the FE Commissioner and completed a review of Apprenticeships - quite a send-off! But ... all useful in terms of organisational knowledge transfer.
''From being appointed I've been following the activities across the college keenly as an observer on Twitter and have been amazed at the range of activities and opportunities that our students participate in and are offered.
''So far, I have had the pleasure of meeting new colleagues and receiving on each occasion a warm & friendly Myerscough welcome; the latter being one of the attractions of the post and evident during my two-day interview. A further attraction to Myerscough was the centrality and commitment to the student experience; a focus to be maintained throughout whatever challenge the fast moving FE environment throws at us.
''The Myerscough estate, learning environments and future ambitions for our present and future students presents an enviable offer.
''I look forward to getting out across the college over coming weeks to meet more staff and students, see the curriculum in action but also in working with you on the exciting developments in place, exploring future opportunities and rising to the challenges our work will bring.''
Alison Robinson, Chief Exec and Principal, said: ''Steven brings a wealth of experience to the role, relating to curriculum, quality, funding, marketing and employer liaison.
''He has an excellent reputation amongst his colleagues and the FE sector as a great communicator, someone who sets high standards and works exceptionally hard with his management team and staff to achieve College objectives.
''I am confident that Steven is a great fit for our Myerscough team.''
by Dave Salmon
DSalmon@myerscough.ac.uk