Alison Robinson takes charge at Myerscough College
Published

Friday 13 Apr 2018
Alison Robinson has begun work as Myerscough College and University Centre's new Chief Executive and Principal.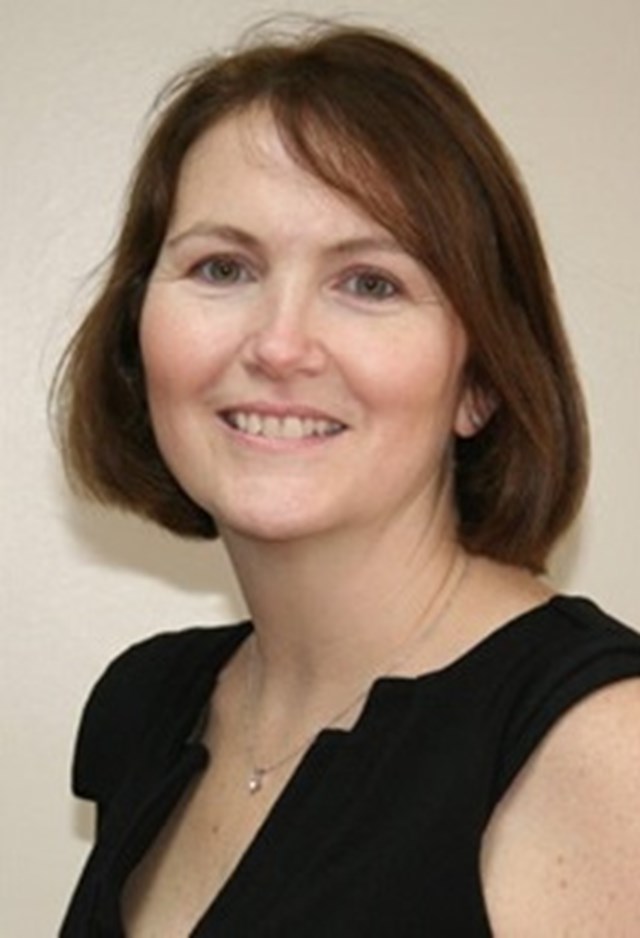 Alison, who was previously Myerscough's Vice Principal and Deputy Chief Executive, takes over the reins from Ann Turner, following her retirement after more than twelve years at the helm.
Alison has more than 25 years of experience in the education sector, and joined Myerscough College in January, 2014, after an 18-year spell firstly in teaching, and then as an integral part of the senior management team of Runshaw College. Alison's early teaching career goes back to 1991, where she taught a variety of humanities and social science subjects across a range of post-16 providers throughout Lancashire from Levels 1 to 5, before more recently moving on to teaching postgraduate students on the Diploma in Management Studies.
Lancashire born and bred, Alison comes from a farming background and is very local to Myerscough, having lived just down the road from the College's main Bilsborrow campus, in St Michael's-on-Wyre for more than 20 years.
Alison said: ''I am absolutely delighted to be appointed as the next Chief Executive and Principal at Myerscough College."
''To be in charge of such a great college in my home community is my dream job. The College has an excellent reputation both locally and nationally for its high quality teaching and resources in specialist land based and sports provision and its outstanding student success stories."
''I am incredibly proud to work for and lead such a great College with its fantastic staff and students and the most stunning surroundings.  I look forward to leading Myerscough through the future exciting opportunities and challenges we will face together over the coming years."
''I ultimately want us to become an outstanding rated college. We are almost there and with our excellent staff and management team I am confident we can achieve this together."
''I'm very excited about what lies ahead. Everyone associated with the College takes great pride in what they do to make Myerscough a fantastic place to live, work and study. Our staff are passionate about changing the lives of our learners and giving every student the very best opportunity to succeed. It is this Myerscough culture for excellence that we will continue to build upon over the next few years.''
And now, the new Chief Executive and Principal of Myerscough College and University Centre has unveiled her vision of a student focused organisation, with a number of exciting developments in the pipeline over the coming years.
Alison said: ''Myerscough will continue to be a college where students are our main focus. It is our vision that we will be the leading provider in the land-based and sports sectors and the college of choice for students, industry partners and research".
''We are working hard to achieve our strategic objectives and our ethos of being 'one college', to ensure that students have the very best possible results when they leave us. We will do this through a culture of innovation, positivity, trust, pride and teamwork.
''Students are our key priority. They come to us with their future in our hands and we have one chance to get it right and not let them down. We need to make sure they achieve their dreams".
''Last summer Myerscough's 16-18 year old students achieved the very best results of any specialist land-based college in the country and Alison wants to build on this incredible success story.
''We'll be rolling out a new leadership and management development programme for staff, building on their skills and heavily investing in staff professional development, health and wellbeing to ensure we provide the very best teaching, learning and student support possible.
''It's all about excellence in everything that we do to turn the College from a very good college to an Ofsted outstanding college.''
Alison has announced a number of strategic developments planned for the next few years. Among them is an expansion of Myerscough's railway apprenticeships programme.
''We started offering this last year, in conjunction with Northern Rail and are currently in talks with two additional national rail companies about developing apprenticeship provision. The aim is to develop into a railway centre of excellence over the next few years as job opportunities across the North West increase."
''We're also in the process of launching a new Leadership and Management Academy, which will offer conferencing, professional development, and associated courses at Levels 3 and 5 for industry both locally and nationally.''
Another key element is a significant expansion of veterinary training provision at Myerscough's Bilsborrow campus.
Alison said: ''We have been working towards the development of a Veterinary School with the University of Central Lancashire."
''This would be a fantastic opportunity for us and will complement our already sector-leading provision in Veterinary Nursing, Equine Studies, Farriery, Animal Studies, Agriculture and our new Food and Farming Innovation Technology Centre. The ambition is to open a veterinary school where we would in partnership with the University of Central Lancashire deliver the clinical aspect of the programme. Recently the project has gained momentum. Watch this space in the coming months.''
Other areas earmarked as part of the plan include expansion and improvements in equine, in engineering and motorsports as well as new teaching facilities at Myerscough's Liverpool centre at Croxteth Park. Additionally, the College will be opening new satellite centres at Bowring Park in Merseyside and Walton Hall in Warrington.
Alison adds: ''All of this will build on our already fantastic reputation for student achievement and employer engagement. We're a college to be proud of and there are real opportunities to develop even further to meet both Lancashire and national skills needs".
by Dave Salmon
DSalmon@myerscough.ac.uk