Myerscough student off overseas thanks to travel scholarship
Published

Tuesday 2 May 2017
A Myerscough College student will undertake an overseas trip later this year as part of his studies after being awarded a travel scholarship.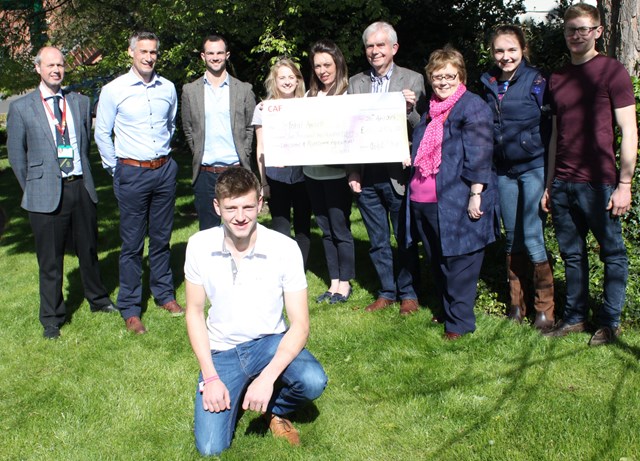 Now in its ninth year, the annual fund, from the Lancaster and Morecambe Agriculture & Horticultural Society Scholarship programme, in conjunction with Norbreck Genetics Ltd, is once again paying out thousands of pounds to encourage young farmers, horticulturalists and equine students to study or explore business ideas abroad.
In total, £10,284 has been awarded, for learners travelling on various experiences to New Zealand and the USA. Myerscough's Freddie Hewitt, a Level 3 BTEC Agriculture student, received an award of £2,000 to experience Dairy Farming in New Zealand.
In previous years recipients have visited to countries including Kenya, France and Australia, and to date in excess of £62,000 has been provided for rural youngsters to expand their horizons all over the world, looking at a varied range of issues from walling techniques to beef rearing, sheep marketing, and equine development and research.
Head of Agriculture & Countryside at Myerscough College, Craig Thompson, says: ''The Society issue scholarships every year so that young people can travel abroad in order to enhance their career prospects or contribute to the development of the sector that they wish to work in. Scholarships are given to those within the land-based sector and are awarded following an interview process. ''
"Everybody on the panel feels that we have given awards to the right candidates for the scholarships, who put forward excellent proposals and are thoroughly deserving of the money. I wish everybody the best of luck as they embark on what should be fascinating research tours.''
''We usually get a diverse range of applications from students in not only agriculture and countryside subjects but also equine, horticulture and animal studies.''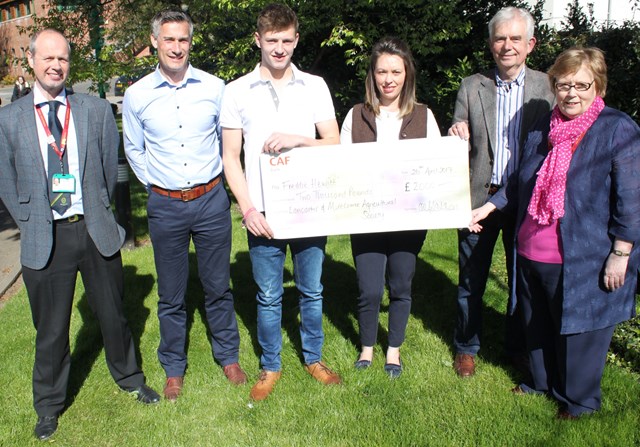 Philip Halhead, from Norbreck Genetics said: "Year after year we get some excellent and diverse applications and following the candidates on their journey and beyond, we know the scholarship is making an impact. There's a wealth of entrepreneurial spirit in Lancashire and we love helping young people who want to gain a global insight into their dreams.
''The money goes towards providing a life changing experience for students. More importantly, the way the fund is managed means we can continue to give away these awards for years to come.
''There have been big benefits for us some great use of the awards over the years. They are gaining momentum all the time as word spreads. We look for the passion in the students and for them to show us that they really want to make a difference and will do something worthwhile with the money.''
The Scholarship programme was set up by the Lancaster and Morecambe Agriculture and Horticultural Society Trustees in 2009, to encourage young farmers, horticulturalists, equestrians and people involved in agriculture to study or develop their business ideas abroad. It makes use of money released when the Lancaster & Morecambe Show ceased and the sale of land created a fund that the committee wanted to put to good use.
Ann Turner, Principal of Myerscough College, said: ''It's a tremendous amount of investment in a good number of young people. The awards provide real life changing opportunities that they just wouldn't be able to undertake if the fund wasn't there.''
The photograph shows Freddie (front) and the other recipients of awards with Ann Turner, Craig Thompson, Phil Halhead and other trustees of the fund, Roger Jump and Emma Hodkinson.
by Dave Salmon
DSalmon@myerscough.ac.uk